Latest News
University of Surrey spin-out company Securium Ltd amongst winners of place in national Pitch@Palace final
25th September 2019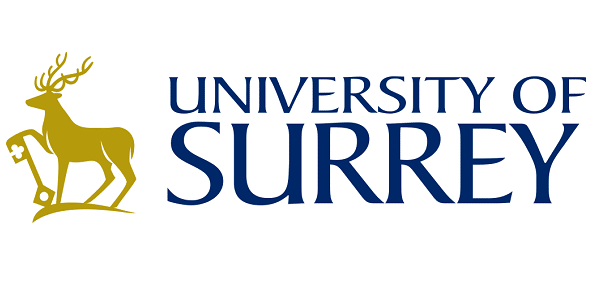 Entrepreneurs from the South East gathered at the University of Surrey where they pitched to a high-profile audience of investors and innovators.
Three start-ups – Securium Ltd, The Bio Factory and GoodGym – emerged victorious at the Pitch@Palace regional heat that took place at the University of Surrey on Monday 23 September. Twenty entrepreneurs competed, summarising their business ideas in quick-fire, three-minute pitches.
Securium Ltd (@SecuriumLTD) is an advanced cyber-intelligence company that is developing software and services to protect businesses and individuals.
The BioFactory (@The_BioFactory) is designing and implementing improved sanitation and cooking fuel security for refugee camps and schools in sub-Saharan Africa.
Securium Ltd is a University of Surrey spin-out company, founded by CEO Dr Anna Vartapetiance. Dr Vartapetiance gained her PhD from the University of Surrey and worked as a researcher in the University's Centre for Cyber Security.
The fast-growing start-ups got the chance to present to a select audience of investors, mentors and industry leaders. Coinciding with the University of Surrey's first Innovation and Entrepreneurial Showcase, the entrepreneurs and audience also engaged with Surrey's own thriving incubation and enterprise community of students, academic inventors, the Surrey 100 angel investor community, SETsquared partners, start-ups, spin-outs and innovative companies on the Surrey Research Park.
The three winners will now move on to the competition's Boot camp, in preparation for the Pitch@Palace final, to be held at St James' Palace in November.
Opening the event, His Royal Highness The Duke of York, said: "As we welcome Pitch@Palace On Tour to Surrey, my first and most important thank you goes to the University of Surrey for hosting. This University is a hotbed of innovation, and these clusters of activity are so important.
"There are six things I look for to help grow the businesses that pitch at these events: mentors, advisors, connections to both distribution systems and supply chains, connections and finance. Most important are the connections that the audience can make, which enhance the entrepreneurs' ability to do business in the future. Thank you to everyone for coming today, and particularly the entrepreneurs, who I would like to wish every success in the future."
Dr Claire Thorne, Director of Innovation Strategy at the University of Surrey, said: "Congratulations to Securium Ltd, The Bio Factory and GoodGym on their pitches. It is clear that their innovative ideas will position them well in the national finals. Illustrating the strength of the Surrey innovation and entrepreneurial ecosystem, we were proud to have 6 Surrey-affiliated teams pitching, with an additional 7 having applied to take part.
 "The University of Surrey has a long history of creating and collaborating with businesses; our Incubator and SETsquared programmes enable start-ups to scale, seven of our spin-outs turn over more than £1m per year, and 140 companies are based on our Surrey Research Park – the crucible for the modern digital games industry, an anchor for the region's creative industries, digital games and space clusters, and home to Surrey spin-out success stories such as GnoSys and SSTL.
---
 "Pitch@Palace is a fantastic initiative: founded in 2014 to profile and accelerate the work of entrepreneurs, nearly 1000 businesses have become part of the Pitch@Palace family, creating 6000 jobs. It is now global, spanning 62 countries. We were delighted to bring Pitch@Palace to the University of Surrey for first time and offer regional start-ups the opportunity to participate, showcasing their ideas on this global platform, shaping their future."
---