Latest News
Golf day milestone for Hospice funds
25th September 2019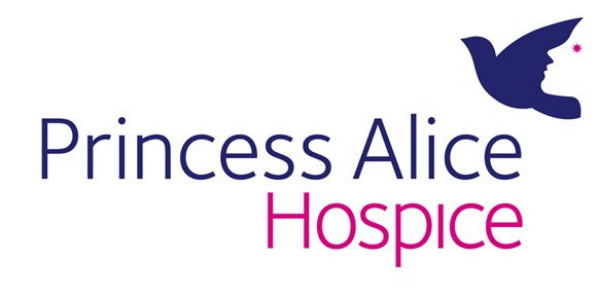 Royal patronage and a tradition of generous giving have distinguished a particular golf tournament over the past quarter century.
Thanks to the annual Nelson Trophy event held at St George's Hill Golf Club, Weybridge, Princess Alice Hospice has benefited to the tune of around £500,000.
This year is the 25th anniversary of the initial Nelson Trophy tournament dedicated to the Hospice.
Saturday saw a total of 124 players tee off for the pro-am tournament. Star guests included former professional snooker player and TV pundit Willie Thorne, TV presenters Mark Austin and Ben Shepherd and former professional golfer Neil Coles.
Comedian Bobby Davro provided the entertainment after golf over lunch.
A cheque for £500,000 – representing the accumulated total of funds raised so far by the tournament – was handed over to Hospice Honorary President Jane Formby.
She spoke of the enduring relationship between the club and the Hospice, outlining the history and development of its palliative care services and giving very grateful thanks to the players for their generosity.
She said afterwards: ""This was such an enjoyable day, but apart from great entertainment from Bobby Davro and excellent auctioneer Willy Thorne the best thing was the warmth felt towards the Hospice and the great generosity of all concerned whether financial or in time spent in the organisation of the day"
This year's event alone should raise close to £40,000, via a silent and live auction, member donations and a raffle.
---
St George's Hill Golf Club has a strong historical and personal association with Princess Alice that pre-dates The Nelson Trophy.
The club's inaugural President, between 1913 and 1956, was Princess Alice's husband, Prince Alexander of Teck.
During his tenure as President, The Nelson Trophy was donated to the club by the Royal Navy/Royal Marine Golfing Society.
The competition for many years was played in pairs – one pro, one member; however in the late 1960s support waned and the competition was suspended.
In 1985 Queen Elizabeth The Queen Mother officially opened the Hospice, in memory of Queen Victoria's last surviving grandchild, Princess Alice, who died in 1981.
In 1993 under the initiative of the then-Captain, Barry Hancock, the Nelson Trophy Pro-Am was resurrected in the format we know today, a charity four-ball pro-am team alliance.
The following year, under Alistair Deane's guidance the beneficiary of the event became the Princess Alice Hospice and remains so today. A respectable £6,500 was raised – the equivalent of £12,700 today.
---