Latest News
Brooklands Hotel Announces Valentino Gentile as New Executive Head Chef
17th August 2022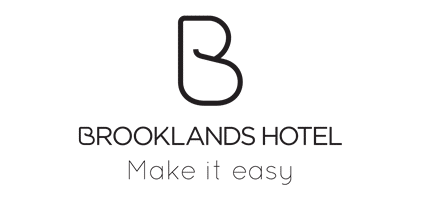 Brooklands Hotel is delighted and very proud to announce that Valentino Gentile has been appointed the new Executive Head Chef for 1907 restaurant, bar & grill,
Valentino has worked in a variety of prestigious establishments during his career including the White Horse, in Hascombe, La Luna in Godalming, Tante Marie in Woking as Head Chef and also a stint at Brooklands Hotel in 2015, as Senior Sous Chef before leaving to pursue other opportunities in Surrey.
Valentino claimed the prestigious Chef of the Year title at the Surrey Life Food & Drink Awards in 2019 and retained the accolade in 2020. Valentino is sure to bring some of his Italian flair to the menu at 1907 restaurant, bar & grill, which has been awarded two AA Rosettes for the past nine years. Valentino's philosophy is all about keeping it simple and working with good quality ingredients that speak for themselves. He was born and lived in Italy for 17 years but has lived in the UK for 23 years so can easily strike a balance between Italian style using local produce.
Marco Gervasoni, General Manager of Brooklands Hotel, says "I am delighted to welcome Valentino to 1907 restaurant, bar & grill as Executive Head Chef. I am confident he'll continue to demonstrate our commitment to exceed the ordinary as part of our 'Make It Exceptional' ethos."
Valentino Gentile, says "I'm beyond thrilled to be heading up the kitchen at 1907 restaurant, bar & grill. It's a huge honour to be part of a successful business and I'm looking forward to launching new menus in due course."
About Brooklands Hotel
Brooklands Hotel, located in Weybridge, Surrey, boasts an iconic, art deco inspired interior. It features the world's most historic motor racing track running through reception as well as a critically acclaimed restaurant in the appropriately named 1907 restaurant, bar & grill and luxurious spa facilities.
Brooklands Hotel takes great inspiration from its racetrack history and location, from the original Brooklands racetrack, which rolls out before you in riven quartz and honed granite, to the glittering 1930s inspired honeycomb pendants that greet you upon arrival.
The Brooklands site is home to one of Britain's most famous racing heritage circuits – in fact it was the world's first purpose built real race track, which opened in 1907 by wealthy land owner Hugh Locke King and was the scene of the earliest motor racing in the country during the 1920s and 1930s.
The hotel has 131 bedrooms and suites, some of which are 20% larger than the average UK hotel room. All bedrooms feature a wealth of natural light and several benefit from their own private outside space with mesmerising views over the Mercedes-Benz track.
The hotel also offers state of the art conference facilities, including nine meeting rooms, a private entrance, bar and a dedicated kitchen as well as a purpose built app for all conference requirements.
For reservations and more information, call +44 (0) 1932 335710, email reservations@brooklandshotelsurrey.com or go to www.brooklandshotelsurrey.com or www.1907restaurant.co.uk