Latest News
Spelthorne Business Plan Competition – Winners Announced
16th August 2022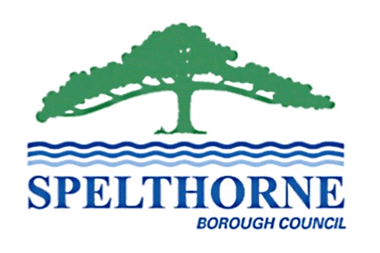 The eighth annual Spelthorne Business Plan Competition final has been held at BP's headquarters in Sunbury-on-Thames.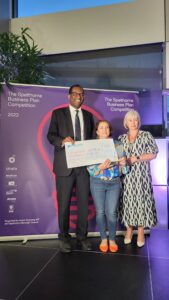 Six finalists pitched in a Dragons' Den style final for a chance to win £3,500 and a year's package of business support to help them get their business started.
The standard of each pitch was extremely high and after much deliberation first place was awarded to Julie Sebastiano of The Village Pottery & Craft Centre. The Centre provides weekly pottery classes, private pottery sessions, parties, team-building events and much more. The space allows for customers to have fun and be in an enjoyable environment where they can express their talent.
Second place and a prize of £1,000 went to Holly Hobbs with her Aspiring Apprentice proposals.
Third place and a prize of £200 was awarded to Tracy Tomkins from Tracy Tomkins Therapist.
The winners' prizes were presented by Kwasi Kwarteng MP.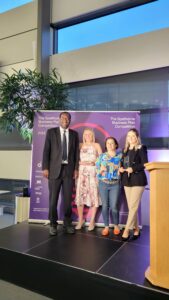 Everyone who entered will receive a 'Start Your Business in Spelthorne' book which has been published by Spelthorne Council, Spelthorne Business Forum, and the Spelthorne Business Plan Competition.
Cllr Colin Barnard, Chairman of the Economic Development Committee, said: "I would like to congratulate Julia Sebastino for her fantastic pitch and wish her well with her future endeavours. I was impressed with the quality of the pitches across the competition and I am delighted to see the budding entrepreneurs we have here in Spelthorne. I would also like to thank Kwazi Kwarteng MP and Tracey Carter for their excellent work in putting on what is now one of the highlights in Spelthorne's calendar year."
Tracey Carter, Chair of the Spelthorne Business Forum, added: "The Spelthorne Business Plan Competition is a fantastic initiative that helps any budding entrepreneur in Spelthorne to pitch for the chance of not only winning £3,500 but also a year's business support to bring their idea to reality! We have had many great businesses start-up as a result of this competition over the years and I am really proud of every one of the contestants this year, who delivered professional pitches on the night."
For details on how to enter next year's competition, please email spelthornebusinessplancomp@gmail.com