Latest News
Filter Maker Backs Team with New Post of Head of People and Culture
20th February 2023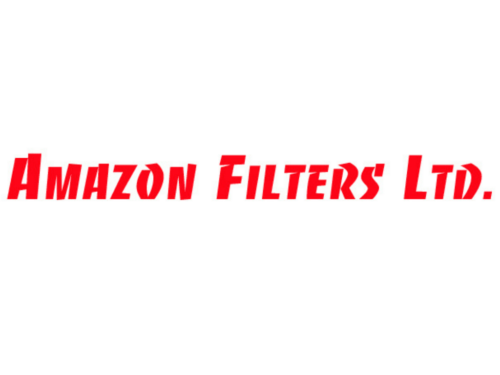 A leading industrial filter maker has created the dedicated post of Head of People and Culture, promoting a long-standing HR professional into the new role.
Ruth Pappadakis, who celebrates her 15th anniversary at Surrey-based Amazon Filters this year, steps up from her previous post of HR Manager.
As well as continuing to oversee operational activities such as recruitment, payroll, compliance and HR information systems, Ruth now has a more strategic focus on the development of training, career progression, employee engagement, talent management, financial planning and company culture.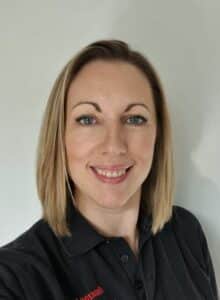 Ruth said: "I'm thrilled to be taking on this more senior role which is all about strengthening Amazon Filters' commitment to recognise great employees.
"We want to provide everyone with opportunities to realise their potential.
"At the same time, the role is designed to shape and champion a performance culture that aligns with our ESG strategy and business goals."
Amazon Filters employs around 250 people, mainly based at its production centre in Camberley.
From welders to warehouse staff, machinists to marketers, all share in the task of providing essential filter cartridges, housings and solutions for sectors worldwide that rely on process filtration.
Among them are municipal water, pharmaceuticals, chemicals and coatings, food and beverage, oil and gas, and new energy production including green hydrogen.
Ruth said: "HR and company culture have changed massively over the years. When I joined, I was only the second person into what was a sole role. I progressed from HR Officer to Manager and now have a team of four reporting to me.
"As we have grown, so have the systems and processes supporting the HR function. We have come a long way over the past few years and people are part of that continuous journey.
"My role as Head of People and Culture involves further organisational transformation and change initiatives. We will continue to apply best practice methodologies with buy-in from senior managers to evolve and develop what Amazon Filters is today."
An early action is organising a two-day, off-site strategy planning session. The aim is to ensure all departmental plans are fully aligned on employment engagement and company values and behaviours.
Ruth said she will be looking to strengthen inclusivity through an already-established Equity, Diversity and Inclusion Forum. "It's about listening to people. Everyone needs to feel involved and know they have a voice in how we achieve things," she said.
A revamp of the staff recognition scheme is also on the way. "We want to make recognition less ad hoc. And we will continue to provide mental health first aiders and financial wellbeing support. Communication is a central issue. Covid meant the loss of a lot of face-to-face contact and we want to ensure communication has a strong focus as we move on from that."
Another aspect Ruth is keen to develop under ESG is community engagement. Under an agreement with Surrey charity CMPP, the Community Matters Partnership Project, employees can have two paid days volunteering on community projects. Last year, 47 days were volunteered, a figure Ruth wants to grow. "It's an ideal opportunity to get out there in the community, network and show some of the behaviours and values that run throughout the business including human decency and showing we care."
Ruth is keen to praise the support the HR function has from directors and senior managers, adding: "It's great to have the confidence of the top team. They don't see HR as an overhead. They agree the company couldn't do what it does without HR. It is seen as a valued part of the business and that's key."
Ruth's appointment is part of a wider team restructure that also sees colleague Heather Winter become Lead HR Business Partner, a role in which she will apply insight from having worked across many aspects of the HR function.
"Heather has been with us for four years and is a great asset to the team," said Ruth. "She will be taking ownership of more operational activities."