Latest News
Coronavirus (COVID-19) emergency appeal – Royal Surrey County Hospital
2nd April 2020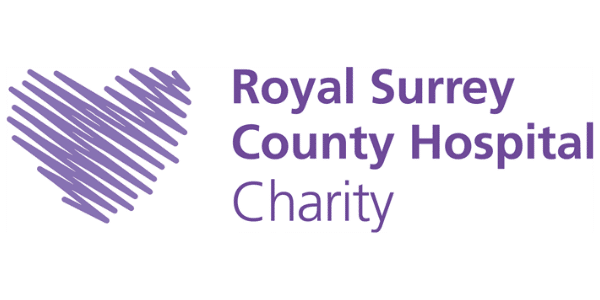 Supporting our NHS staff
Thank you to everyone who has made a donation to support our frontline staff in the fight against COVID-19.
Many of you have asked how you can support our amazing staff though this challenging period. We have therefore set up a dedicated fund to ensure staff get the help they need during this crisis and beyond.
Why we need your help
The hospital and staff are under increasing pressure as the pandemic continues to grow and more patients contract the virus and need care.
While the majority of us have been told the best thing we can do to help is to stay home, our incredible staff at Royal Surrey County Hospital, and our hospitals in the community, don't have that choice. They are devoted to caring for those who need them – now more than ever. They are working long, unrelenting hours, often unable to see their own families, and the situation is likely to get worse before it gets better.
How you can make a difference
Please donate now so we can look after these vital staff when they need us – providing the resources and support they need to continue to provide excellent care now, and in the future.
Donations to the emergency appeal could fund:
Welfare packs for staff – which may include food packages, treats, and comfort packs for those having to stay overnight.
Staff travel and accommodation – for those who need to stay close by or isolate from their families so they can keep working.
Items that could help staff manage stress during this highly pressurised period.
Tablets so that staff and patients can stay connected to family and loves ones at home.
Thank you for your support.
Anything raised over and above what is needed for this current appeal will be put towards the area of greatest need within the Trust.
---