Latest News
RSM Gatwick Undergoes Major Refurbishment to Reflect Workplace of the Future
9th November 2022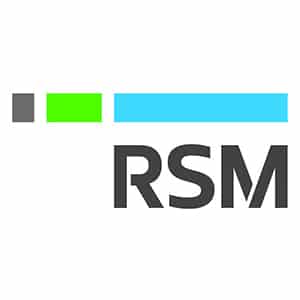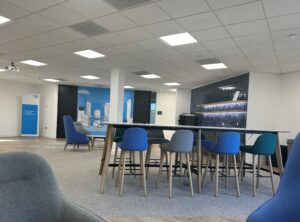 The Gatwick office of leading audit, tax and consulting firm RSM UK has undergone a major refurbishment to better reflect the workplace of the future.
RSM Gatwick has been based at Portland, Crawley since moving to the location in 2013. The 24,500 sq ft office space now comprises open plan working areas, a dedicated client suite, a modern break out area for the team to enjoy, and flexible working and meeting spaces. Based in a prominent position in the town centre, the building itself has strong green credentials, receiving an "Excellent" BREEAM rating.
The refurbishment is designed to support the office's flexible, hybrid working approach and to create a more collaborative environment for the 220-strong Gatwick team, as well as for clients and other visitors.
The team in Gatwick has seen investment over the recent period, in both lateral hires and existing talent as part of the firm's "grow our own" strategy. The wider Southern region of RSM has made a number of senior promotions, with Sarah Barry (Gatwick) and Caroline Watson (Guildford) promoted to partner, as well as promotions to director and associate director.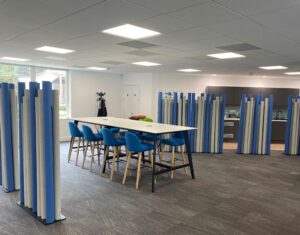 Bill Farren, RSM's office managing partner in Gatwick, comments: 'Our investment in this significant refurbishment has transformed our working environment. It also demonstrates our commitment to the Gatwick Diamond and wider region. Our priority has been to fully encompass the hybrid working structure for the benefit of our teams, while creating a more contemporary environment for our clients – a big step towards better reflecting the future workplace.
'Having started my professional career at RSM, and returning to the firm two years ago, I am optimistic about our future in Gatwick. We work with a wide cross section of middle market businesses from manufacturing to tech, family-owned businesses to multinationals, as well as being home to teams which support the wider UK firm in the crucial areas of finance, IT and HR. The refurbishment has put us on a strong footing to continue our ambitious growth plans.'