Latest News
Interview with Whiteleaf Ventures Director, Jake Hockley
12th May 2023

Whiteleaf Ventures is an investment company run by Surrey resident Jake Hockley. We caught up with Jake to learn more about his background and current business interests.
"Thanks for joining us, how long have you lived in Surrey?"
I have lived with my family for over 20 years in Surrey, it's always been our home. My sons both attend the fantastic Howard of Effingham school close to where we live in Bookham.
"On your business interests, what is Whiteleaf focused on?"
We are not an investment fund; we are a long-term strategic partner. We look for established businesses run by great people or start-up companies with huge market opportunity. A lot of our conversations happen locally, there's a lot of fantastic businesses in Surrey. Our aim is to work on a long-term basis alongside great founders to help them make the most of their company – with the right ethos and culture.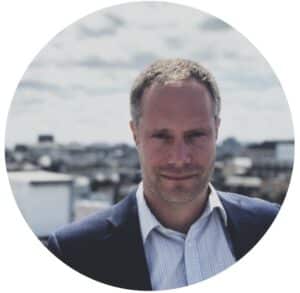 "You mention investment, how did you get into the sector?"
 Prior to founding Whiteleaf, I worked for 12 years for the UK Government. I left in 2012 to set up a cyber security company called Marclay. I grew this business for several years and sold in 2021 to a Global cyber security company. Having spent a year as the UK CEO I decided to step back and focus on what I enjoy, which is helping small businesses grow and scale.
"We have seen that your interests are varied, tell us more about your most recent investment into UK drinks company Haelu"
 I just loved the product. Like a lot of people, I have been looking for ways to cut back on alcohol and live a healthier lifestyle, but still enjoy what I am drinking. I tried the Haelu Spritz at a party, loved it and got in touch with the team. Once they explained the vision I was keen to get involved, so Whiteleaf now has a small stake in the company and we advise the founders to help them scale the business. We are looking for partners in Surrey if anyone is interested. The website is www.haeludrinks.com, I shamelessly promote the company now whenever I can!
"How do Surrey entrepreneurs get in touch with you?"
We love to hear from anyone locally who is looking to grow their company. If people want to get in touch please visit our website at www.whiteleaf.io or get in contact via LinkedIn – we love small businesses so its great to hear about all the fantastic local projects that people are involved in, it's what motivates us!