Latest News
New Chief Executive joins the Surrey Care Trust
29th October 2019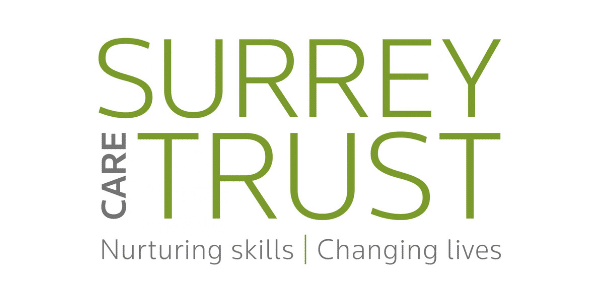 Local charity, the Surrey Care Trust is delighted to announce the appointment of a new Chief Executive.
John Downing took up his new position this week following the retirement, after 20 years of dedicated service, of the previous Chief Executive, Elaine Tisdall earlier this year.
A Surrey resident, John joins the Trust with experience of leading in the third sector and of support services for families as he was previously the director responsible for fostering, adoption and schools with Action for Children.  During his time at Action for Children, John established a new U.K wide approach to supporting children in care placed with the charity.
Prior to that, John was the managing director of one of the largest career guidance companies in the U.K offering services supporting adults and young people across London, the South East and the North of England. He is a past president of the Institute of Career Guidance, has served as an external examiner to the psychology department at the University of Ulster and is a qualified business coach.
John said: "Having worked in Surrey, I was aware of the Trust's excellent reputation and the difference it makes to so many people's lives. The charity is passionate about providing brighter futures for Surrey's most vulnerable families and I look forward to working with staff, trustees and volunteers to grow and develop our services further."
Sir Denis O'Connor, Chairman of the Board of Trustees for the Surrey Care Trust, added: "The Board was impressed by John's professional experience, his understanding of the value of our work and commitment to our mission. We're delighted that John has joined our great team to develop our strategic intention to improve the lives of more families in Surrey."
The Surrey Care Trust tackles disadvantage, social exclusion and hardship in local communities.  The Trust's services include an alternative education program for young people who have not coped in conventional school, adult learning and training courses, mentoring, counselling and an environmental volunteering scheme that encourages people from all walks of life to work together and learn new skills in the process.
---