Latest News
Guildford Shakespeare Company brings school children into local care home for second year.
6th August 2019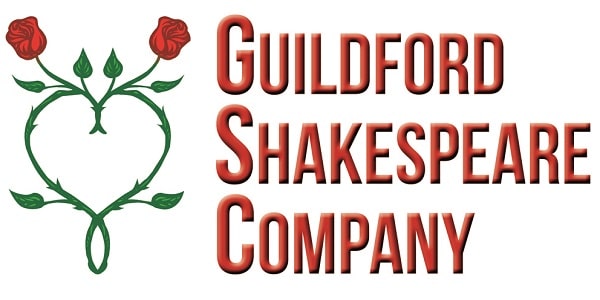 Spirit of Youth, the intergenerational drama project from Guildford Shakespeare Company (GSC), unites local school children and care home residents to create their own version of a Shakespeare play.
Spirit of Youth first began last year when children from Weyfield Primary Academy began working with residents of the Queen Elizabeth Park Care Home in Guildford. Over two terms, the group created their own magical versions of A Midsummer Night's Dream and Romeo and Juliet, which were performed in the care home to friends and family. The programme will return in September as the group explore Shakespeare's magical classic, The Tempest.
"We are all delighted to be part of the Spirit of Youth programme once again." Says Heather de-Ninis, Home Manager of Queen Elizabeth Park care home. "The benefits of the interaction between the elderly and the children are considerable, not least the wonderful relationships that developed between the different generations as a result of the project".
The impact on both generations was evident throughout the first two terms. The residents involved, aged between 69 and 97, showed great improvements in their confidence (a 47% increase), mood and well-being (26%) sociability (26%) as well as mobility and physical strength (33%). The children from Weyfield School, aged 7-8, were twice as likely to listen to instructions in class (a 112% increase), more likely to work well with others (91%) and learn independently (71%). "
Shakespeare's stories are the perfect building block, allowing the group to play games and work together, as they become an array of classic characters.   The residents become more and more confident with each week and revel in the chance to work with the enthusiastic and energetic children. In turn, the children benefit from the new relationships, making connections they might not otherwise have made, while learning about Shakespeare in preparation for secondary school.
"We were absolutely thrilled with the results from our first few terms. The children and residents bonded in a way we could only dream of and Spirit of Youth was clearly a highlight of their week.' Explains Ant Stones, GSC's Head of Education. 'Since our last session, they have organised their own visits to meet each other, maintaining their relationships of their own accord. We are over the moon that we can return in September and strengthen these ties, while creating new ones."
Spirit of Youth is part of Brave New World, GSC's on-going programme of outreach projects, which seeks to reduce social isolation and assist disadvantaged schools and individuals across Surrey. Spirit of Youth has been made possible by the generous funding of The Community Foundation for Surrey.
For more details about the Brave New World projects, visit the Outreach pages of the website (www.guildford-shakespeare-company.co.uk), call 01483 301590, or email using education@guildford-shakespeare-company.co.uk.