Latest News
Just Two Weeks to Enter CREST23 Green Business Awards
19th May 2023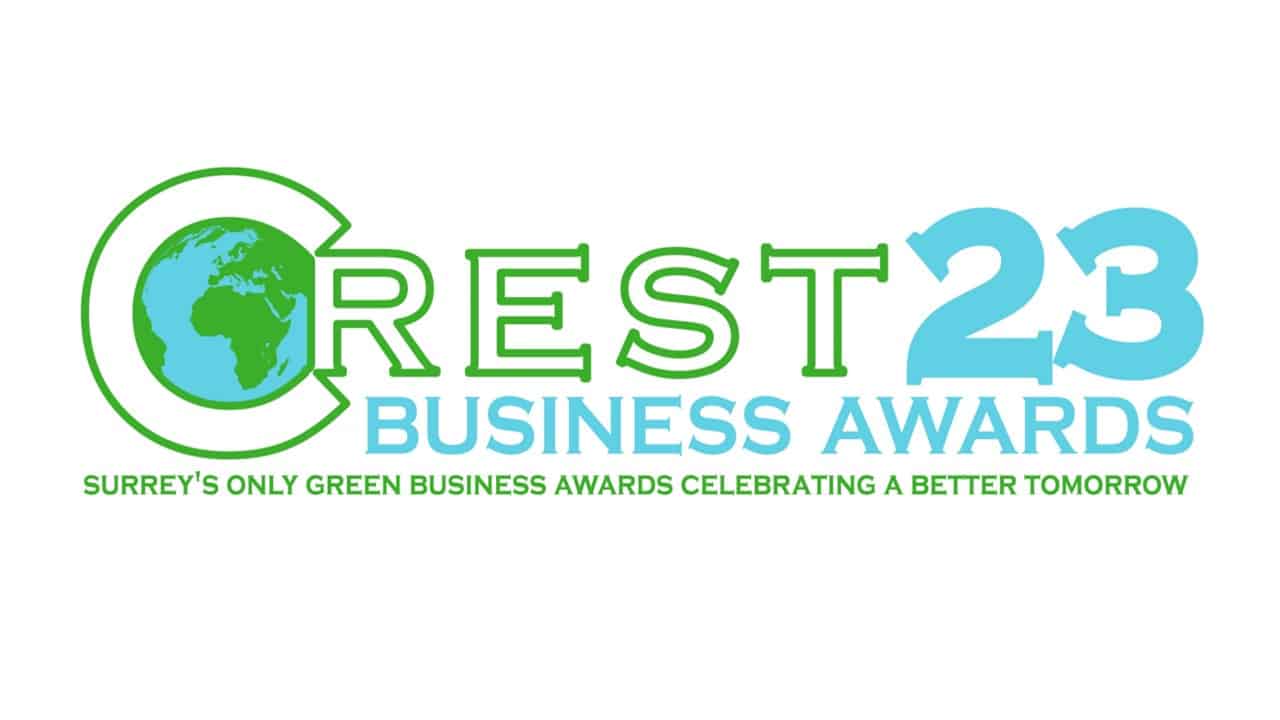 Time is almost up for entries to CREST23 Awards – Surrey's premier green business awards.
The only business awards programme focused uniquely on recognising and celebrating business sustainability by enterprises and organisations, entries have to be submitted through its website by 26th May.
Free-to-enter the programme is a not-for-profit enterprise run in association with the University of Surrey and supported by its Headline Sponsor Surrey County Council. Businesses are welcome to enter as many categories as they want.
The entry process is simple – just three steps!
Download the CREST23-Application-template.pdf form to use as a working document. (The template can be found at https://crestawardssurrey.co.uk/crest23-applications/ )
Then copy and paste your answers into the relevant online application form.
Upload your Logo and any supporting documents
The awards presentation will be held on October 26th at the UK headquarters of the WWF, sponsor of CREST23 Restoring Nature Award, alongside the CREST23 Green Business Seminars and Exhibition.
This will include presentations by international environment and sustainable experts, Joanna Yarrow,  Chief Sustainability Officer for M&C Saatchi Group and Founding Partner of M&C Saatchi LIFE and Prof. Lorenzo Fioramonti Founding Director of the Institute for Sustainability at the University of Surrey (UK) and a former member of Parliament and Minister of Education, University and Research in Italy.
CREST Business Awards programme now includes the new CREST Consortium, a think tank which is holding its second meeting next week, hosted by NatWest at its Surrey head offices. The forum provides a year-round forum for business leaders, enabling them to meet with environment academics, experts and influencers as well as other businesses with the aim of setting the agenda for green business in the UK.
For more information about CREST23 and how to enter and helpful FAQs, visit https://crestawardssurrey.co.uk/.