Latest News
Yvonne Arnaud Theatre Announces Spring 2023 Season
14th December 2022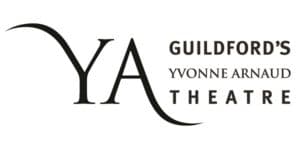 The Yvonne Arnaud Theatre is excited to announce its vibrant Spring 2023 season. With acclaimed theatre, brilliant comedies and plenty of magical events for children and families gracing their stage, the theatre has plenty of events perfect for filling your diary!
A selection of brilliant dramas will be occupying the Yvonne Arnaud Theatre's main stage next Spring, from Emma Rice's adaptation of Brief Encounter (16 – 20 May) to Sherlock Holmes: The Valley of Fear (17 – 21 Jan), the final instalment of Arthur Conan Doyle's Sherlock Holmes series, there's something for everyone to enjoy. Caroline Quentin stars in a new adaptation of George Bernard Shaw's wittiest and most provocative play, Mrs Warren's Profession (14 – 18 Mar). P.G. Wodehouse is brought to life by Robert Daws in Wodehouse in Wonderland (2 – 4 Feb) and another literary legend's work graces the theatre's stage in All My Sons (7 – 11 Mar), Arthur Miller's landmark play about life in the wake of World War II.
The Spring season features a series of comedy masterpieces: Miles Jupp and Justin Edwards star in the world premiere adaptation of The Lavender Hill Mob (17 – 21 Jan), Alan Ayckbourn's first West End hit, the beautifully crafted, uproariously funny and charmingly English Relatively Speaking (21 – 25 Feb) comes to Guildford and Mischief are back with Mind Mangler (30 & 31 Mar). Following a sold out run at the Edinburgh Festival, Mind Mangler is a guaranteed night of laugh filled, mind-bending silliness that will leave you gasping for breath. John Godber's Teechers: Leavers '22 (30 Jan – 1 Feb) is a breakneck comedy about education for the 'haves' and 'have nots' and a generation left behind.
With even more eclectic one-night events from a film season to the trailblazing, life affirming drag extravaganza Queenz (25 Mar), don't miss your chance to enjoy a brilliant night out! Dreamcoat Stars (1 Apr) sees a musical evening of West End and Broadway classics featuring stars from the hit production Joseph and the Amazing Technicolor Dreamcoat and the Ukrainian National Opera bring yet more music to the Yvonne Arnaud's stage as they present the widely acclaimed Carmen (24 Mar). Much-loved zoologist, entomologist and broadcaster George McGavin (5 Apr) shares stories of the wild and wonderful places he has visited and the amazing discoveries he has made along the way. Drawing from his wonderful collection of wildlife images and film footage, he will share behind the scenes secrets! Stewart Lee (4 – 6 May) returns in streamlined solo stand-up mode. One man, one microphone, and one microphone in the wings in case the one on stage breaks. Pure. Simple. Classic. Basic Lee.
If that wasn't enough, a range of events for families is just around the corner, including stage adaptations of Julia Donaldson and Axel Scheffler's beloved picture books Room on the Broom (7 – 9 Apr) and The Smeds and the Smoos (9 – 11 Jun) from Tall Stories, the theatre company that brought The Gruffalo to the theatre's stage this summer. Another classic children's book is brought to life by Pied Piper Theatre – Janet and Allan Ahlberg's Burglar Bill (14 Jan). Motionhouse bring their new family show to life in their renowned dance-circus style fusion. Starchitects (17 & 18 Feb) is a visual spectacle with an easy-to-follow fun and imaginative storyline that make it a perfect outing for the whole family.
To see the full programme and book tickets, visit: Yvonne-Arnaud.co.uk.