Latest News
Curchod & Co has been announced as the 'Most Active Commercial Property Agent in Surrey 2019'
30th April 2019
Curchod & Co has been announced as the "Most Active Commercial Property Agent in Surrey 2019" by national property magazine, Estates Gazette.
As part of its annual competition, the national trade publication looks at the volume of property transactions recorded by individual businesses across the country over a twelve-month period.
Nick Reeve, Partner of Curchod & Co's Farnham office, said: "At Curchod & Co we strive to provide clients with the highest quality of service which, for our agency team, means acquiring and disposing of properties quickly, effectively and efficiently.
"Despite the market economic uncertainty surrounding Brexit, the past year has seen a buoyant commercial real estate market with businesses, both small and large, keen to acquire and dispose of offices, industrial and retail property along with development sites.
"To be acknowledged by Estates Gazette as the most active agent in Surrey is a great honour and we are immensely proud to have won this prestigious award again. It is a reflection of the hard work of our teams in Weybridge, Woking, Camberley and Farnham.
"Thanks must also go to our clients in the local business communities who continue to support us. We look forward to working with them and achieving further success together in the coming year."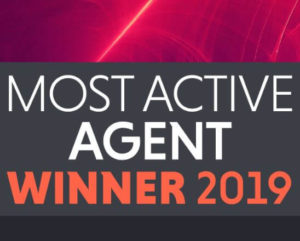 To see how they can help you, click here to find out more about the 2019 'Most Active Agent' Winner.