Latest News
Making Treasured Memories with Loved Ones
29th April 2019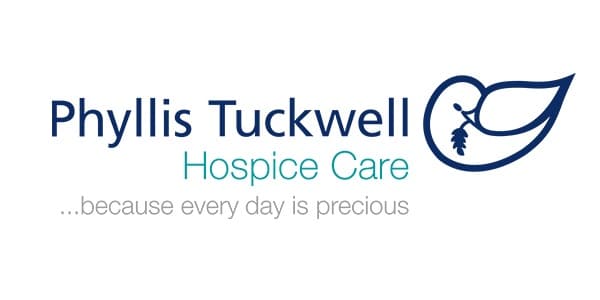 Phyllis Tuckwell has launched its 40th anniversary Spring Appeal which reflects on treasured memories and how important these are, especially to those who are spending precious last weeks and days with their loved ones.
It is because these memories are so important, and are treasured in the hearts of those whose loved ones have died, that staff and volunteers at Phyllis Tuckwell go the extra mile to help create these memories for their patients and families.
From arranging an impromptu walk down the aisle (Hospice corridor) so a patient could see her granddaughter in her wedding dress before the big day, to arranging for a patient to be serenaded with her favourite Bing Crosby classics by a local singer, to welcoming an owl in to visit a patient at the Hospice – nothing is too much trouble for Phyllis Tuckwell's staff and volunteers. They know that it is our memories that make us who we are, and that when someone we love dies, our memories of them keep them alive in our hearts for years to come.
"Memories are so important," says Caroline Rogers, Manager of the In-Patient Unit at Phyllis Tuckwell. "So, as well as providing clinical, therapeutic and emotional care for our patients and their families, we also work hard to help them with any special wishes they may have, which are personal to them. We have organised weddings, baptisms and christenings for our patients, and have had dogs, cats, guinea pigs, birds and recently even a couple of alpacas visit our In-Patient Unit!"
If you would like to make a donation to Phyllis Tuckwell its 40th anniversary year, to help it continue caring for and creating treasured memories for its patients and families in times to come, please visit www.pth.org.uk/make-a-donation.