Latest News
Business and Arts Unite In Lockdown
20th July 2020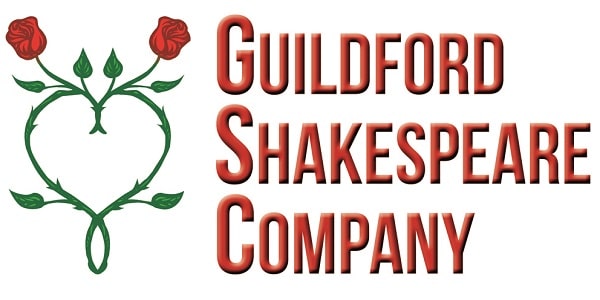 The award-winning Guildford Shakespeare Company (GSC) receive funding from insurance broker Gallagher's Community and Charity Fund to further their work in the community.
Following a networking event hosted by Surrey Chambers of Commerce at GSC's February production of Macbeth, Gallagher's Community and Charity Fund has donated £2,000 to the Guildford Shakespeare Company to assist their life-changing work in the community. This funding will be spent on their ongoing outreach programme, entitled Brave New World, aiming to affect social change throughout Surrey.
Ant Stones, GSC's Head of Development for Education and Outreach: "We are extremely grateful to Gallagher for this welcome show of support. Over the last few months, the challenges facing our community have increased dramatically. This money will go a long way in helping us achieve our ambitions with our Outreach projects, and ensure GSC can continue to make a difference to the lives of so many people through active learning and engagement."
Brave New World encompasses several projects, which assist disadvantaged schools and reduce social isolation in the community, using the trans-formative power of live theatre. Recent projects include an inter-generational project with care-home residents and primary school pupils, dramatherapy courses for families living with poor mental health, residencies and tours within Surrey schools and an online theatre-making and well-being programme to support life in lockdown.
Gallagher's donation will help fund GSC's upcoming projects, which include drama sessions for young carers, online videos and resources for teachers unable to access live theatre and workshops due to current restrictions and a new, interactive tour for 2021 which will educate school children about hidden disabilities.
Ant Stones: "It's absolutely essential that our work can be accessed by anyone. Support from businesses like Gallagher ensures that GSC can continue to create and deliver these programmes, while guaranteeing they remain free to access."
Every year, GSC raises over £60,000 for Brave New World, engaging with over 3,500 participants engaging in live theatre experiences, workshops and therapy sessions. The benefits for participants include increased confidence and well-being, improved school attendance and academic attainment, as well as greater communication and team-working skills.
Steve Cavey: "As a community-based insurance broker, Gallagher is passionate about providing support to local good causes and initiatives. GSC's outreach programme plays a vital role in enacting positive social change in the community by broadening cultural engagement. We are delighted to have had the opportunity to support them in widening access to participation in the arts and helping to nurture the audiences and artists of tomorrow."
For more details on Brave New World, visit the GSC website (www.guildford-shakespeare-company.co.uk), or contact Ant Stones, on 07956000759, education@guildford-shakespeare-company.co.uk.