Latest News
Latest Updates From Surrey Chambers CEO – 22nd September 2021
22nd September 2021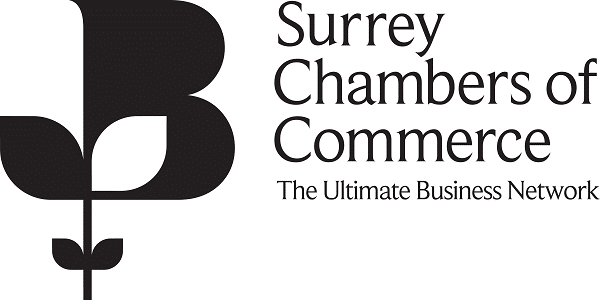 All change at Westminster
We watched with interest as the Prime Minister re-shuffled his cabinet. We have 3 local MPs in the cabinet as well as Angela Richardson MP joining the Secretary of State for Levelling Up, Housing and Communities, Minister for Intergovernmental Relations – Rt Hon Michael Gove MP. Pleased to hear that Rt Hon Kwasi Kwarteng MP remains as Secretary of State for Business, Energy and Industrial Strategy and Rt Hon Dominic Raab MP is Deputy Prime Minister, Lord Chancellor (paid), and Secretary of State for Justice. We will work to feed local business thoughts and ideas to these key Ministers as well as to all of our Surrey MPs.
International trade
The decision to simplify the traffic light system in England was very welcome news for our businesses in the travel sector and beyond.  Firms will also be pleased to see the changes in the testing system which should substantially reduce the costs which have been a significant barrier for both business and leisure travellers. Overseas market access is key for many firms and these changes should help boost the two-way flow of people and freight which is so vital for commerce.  Businesses have been cut off from some overseas customers and suppliers for more than 18 months and they urgently need to reconnect. It is also vital that government takes steps to protect the country's airport capacity, so it can begin to flourish again. We are lobbying for a 12-month Business Rates holiday and reinstating the VAT rebate scheme for the sector to ensure our airports remain viable.
These travel changes come alongside some worrying Trade figures, which are hardly surprising. Exports to the EU fell in July, largely driven by falls in medicinal and pharmaceutical sales. Although there was evidence of an increase in exports to the EU in the second quarter of the year compared with the first, the most striking comparisons are with three years ago, before pandemic and Brexit factors took hold. EU imports were £3bn lower and exports to the EU £1.7bn lower in July 2021 compared with July 2018. The data also points to the effects labour shortages, particularly among HGV drivers, are having on exports. As an organisation that supports importers and exporters we are doing everything we can to encourage and support international trade amongst our businesses. We know that navigating trade documentation can be complicated but Surrey Chambers has the expertise to support any business trading internationally including acting as their agent for Custom Declarations.
Local activity
The Surrey Chambers team is busy planning an exciting 2022 with events and activities to meet the needs of our Business Community. We are encouraging businesses to complete our events survey to make sure that we provide what they want. We are always happy to hear feedback. There are currently some fantastic programmes available for businesses to help them grow and succeed. One is the Peer to Peer scheme, which brings like-minded groups of businesses together to solve each other's challenges.  Surrey doesn't often have access to these funded programmes so we are encouraging local businesses to take advantage of them. We are on the look out for a new member of our team to help us grow our membership base. Please spread the word on this exciting opportunity!!
Surrey Chambers of Commerce can be reached on 01483 735540, info@surrey-chambers.co.uk, @surreychambers www.surrey-chambers.co.uk