Latest News
BCC/DHL: Trade negotiations must unlock potential of struggling exporters
17th February 2020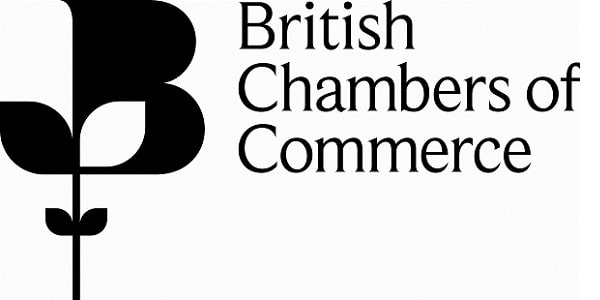 Exporters continued to tread water through the final quarter of 2019 according to the largest independent survey of UK firms, released by British Chambers of Commerce and DHL Express today.
The survey of more than 3,300 exporters revealed that manufacturing export orders weakened for a second consecutive quarter. Indicators for service sector exporters also decreased in the quarter and remain at historically low levels.
The report comes as the UK begins negotiating a new trading relationship with the EU and third countries, with cabinet ministers making it clear trade friction will be 'inevitable' last week.
Business is calling on the government to create the conditions firms need to boost growth both here at home and in global markets as part of a new, independent trade policy.
The balance of manufacturing exporters reporting an increase in export orders fell for the second consecutive quarter to – 2. Those reporting increased domestic orders rose slightly to -1 from – 4 in Q3 but still significantly lower than Q1 2019 when the figure stood at +16. Domestic and export sales in the sector improved slightly in the quarter to +3 and +5 respectively but remain low since a sharp fall in Q3 2019.
The balance of exporting manufacturers reporting improved cashflow, a key indicator of business performance, improved to +2 from a low of –9 in Q3, but remains historically weak. A year ago, in Q4 2018, the figure stood at +9.
Trade documents issued by Chambers of Commerce across the UK for goods shipments outside the EU increased by 0.9% in the fourth quarter of the year, 0.2% higher than the same quarter in 2018.
BCC Director General Adam Marshall said:
"With the right conditions in place, UK exporters could provide a shot in the arm for the economy over the coming years.
"Yet the evidence suggests that exporters are still suffering from the impacts of both Brexit uncertainty and weaker global trade. Our key indicators for export orders and sales, both in manufacturing and services, declined sharply over the course of 2019, and remain significantly lower than the previous year.
"We may have greater political certainty at Westminster, but this must now translate into clarity on the future trading relationship with the EU and other partners around the world.
"Getting a strong trade deal with the EU, backing our exporters, and taking action to cut the high cost of doing business here in the UK must all be at the top of the agenda over the coming months."
DHL Express VP Marketing Shannon Diett said:
"After such a long period of uncertainty it's no surprise that exports continued to languish in the last quarter of the year. However, with the expectation of new trade deals, businesses can now look to the future and begin to plan their export strategies for 2021 and beyond.
"As well as having favourable trade arrangements in place, it is critical that exporters have access to practical logistics advice. At DHL Express, our teams are expert in cross-border trade and can help businesses navigate new waters with confidence."
---
---