Latest News
BCC/Totaljobs: Business appetite to recruit strong but recruitment difficulties can't be ignored
1st August 2019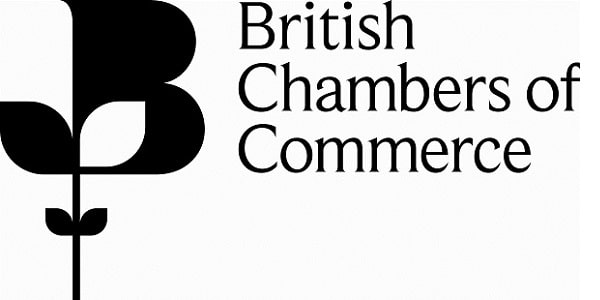 The latest Quarterly Recruitment Outlook from the British Chambers of Commerce, in partnership with Totaljobs, finds that recruitment intentions strengthened in the second quarter of 2019, while difficulties finding suitable staff eased, but remain high by historic standards.
60% of UK businesses attempted to recruit new hires in the previous three months, an increase from 53% in Q1.
64% of businesses struggled to find the right people when recruiting in Q2 – a drop from 73% in Q1.
30% of employers expect to increase their workforce in the next three months, showing intentions to hire remain strong.
Based on the responses of over 6,500 businesses of all sizes and sectors, the report indicates that demand for labour remained strong in the second quarter, despite a subdued economy. The proportion of UK firms attempting to recruit in the second quarter of the year rose from 53% to 60%.
The percentage of firms reporting difficulties hiring the right staff fell from 73% to 64%, although the figure remains high by historic standards and stands at critical levels in a number of sectors such as construction (77%) and hotels and catering (74%).
The results show 79% of hotel and catering respondents had attempted to recruit in quarter, reflecting seasonal demand (up from 60% in Q1), although the vast majority of those (77%) were for part-time roles. The transport and distribution firms (72%) also recorded a strong appetite for labour, while ongoing issues in the retail sector were indicated in more subdued recruitment numbers (50%).
Totaljobs data shows that 147,000 applications were made to hospitality roles in Q2, and a further 1.7 million made to transport and distribution vacancies on the platform. In all, 780,000 jobs were advertised on Totaljobs in Q2 2019, with an average of 17 applications for each role advertised.
Looking ahead, 30% of UK firms say they plan to increase their workforce in the next three months, with the construction industry reporting the highest proportion of firms (38%) looking to grow their staff.
As the report indicates, the jobs market is showing its resilience, despite sluggish economic growth and ongoing uncertainty. However, the current scale of labour shortages can't be sustained in the long-term. The fall in hiring difficulties this quarter is encouraging, but to achieve a prolonged decrease, the new government must put reform of the skills and training system at the top its agenda. BCC wants to see a coherent and long-term plan to stabilise the skills system, and for those struggling to hire locally, an efficient and cost-effective route to recruiting overseas workers at all skills levels.
Claire Walker, Co-Executive director at the British Chambers of Commerce (BCC), said:
"In the face of sluggish growth and political uncertainty, the jobs market has been a positive for the UK economy. The quarter saw a pick-up in attempts to recruit and an easing of recruitment difficulties, although levels are high by historic standards and remain a cause for concern.
"Demand for seasonal workers, many of whom have traditionally come from the European Union, highlights the importance of the new government quickly setting out a sensible post-Brexit immigration policy, that reflects the needs of different sectors and regions in the UK.
"The solution to plugging the UK's skills gap in the long-term includes reforming the skills education and training system, and giving it time to bed-in. We look forward to working with the new administration to get the system working better for everyone and ensuring firms can access the skills they need to improve growth and productivity.
"To sustain the strength of the labour market, businesses also need clarity on how they will be able to manage their future workforce requirements in the years to come and broader certainty on economic conditions after October 31st."
Patrick Wehrmann, CEO of Totaljobs, said:
 "The labour market continues to weather economic uncertainty, with the vast majority of businesses showing a continued commitment to maintaining or increasing staff headcount. In fact, just 7% of employers expect their workforce to decrease as we head into Q3.
"Notably, while the figure remains high, the proportion of firms reporting a skills shortage has decreased – falling from 73% to 64% in just three months. However, with almost two-thirds of employers still struggling to find the talent their business needs to thrive, this thawing should not be considered as mission accomplished, but rather an opportunity to build upon.
"As a consequence of not only an increasing national living and minimum wage, but also a continued challenge to recruit, it is telling that Q2 2019 saw the fastest rise in real-wage growth in over three years, outpacing inflation and expert predictions. As employers look to attract their next hire, there is an opportunity for people possessing in-demand skills to make significant progress in their career and begin to realise their earning potential.
"In light of this, employers should be mindful of their employer value proposition, and ensure that while salaries remain competitive, they consider more than just pay as a solution to overcoming skills shortages."
---
View the full report here: QRO-Q2-2019-.pdf
---