Latest News
Notice 34 – COO Guidelines Update
1st August 2019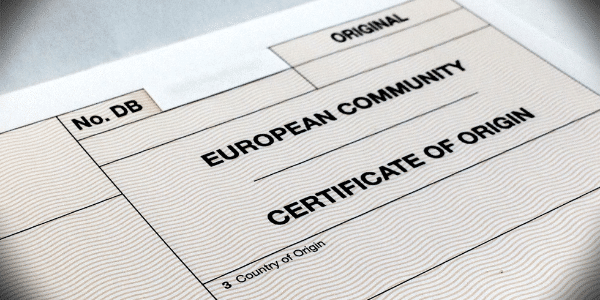 With the importance of Certificates of Origin within international trade never been greater and with the advancement of technology, the International Chambers of Commerce along with the World Customs Organisation and the World Trade Organisation, with contributions from the British Chambers of Commerce, the Netherlands Chambers of Commerce and the Singapore Chambers of Commerce have moved to make sure that the current guidelines are up-to-date. The ultimate aim is to help bring all Chambers of Commerce that issue Certificates of Origin across the world, in line with these regulations based on each countries capabilities.
The International Chambers of Commerce (ICC) have since issued their latest guidelines governing Certificates of Origin and whilst, the majority of the guidelines remain the same as current practice, there have been some updates and clarifications to previous edition (2012) that may affect your business.
We have highlighted the changes or clarifications to the guidelines that have come into force with immediate effect.
It is important to remind you that it is the responsibility of the APPLICANT to supply substantial evidence of origin when applying for Certificates of origin, whether this is UK origin or Non-UK origin and therefore, we strongly recommend that all businesses make sure that they have suitable procedures in place on how they obtain origin evidence for their products, especially from their overseas suppliers and manufacturers.
---
Please download the PDF for more information: Notice-34-COO-Guidelines-Update.pdf
---