Latest News
Update on mandatory ACI pre-shipment registration procedures via Nafeza & CargoX – Egypt
7th September 2021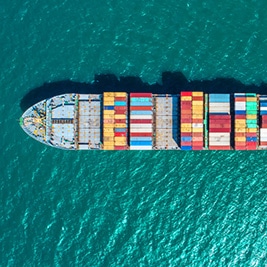 Exporters to Egypt must now register to use the blockchain document transfer platform "Cargo X" which links to the NAFEZA system to comply with new processes from 1st October to cross the Egyptian customs border.  
This is a pre-registration system for shipments before their arrival at Egyptian ports to enable goods to be released on arrival in Egypt without delay. 
The Egyptian Ministry of Finance has issued a Decree stating that the mandatory implementation of the new ACI pre-shipment registration shipment is postponed to 1 October 2021.
(https://www.nafeza.gov.eg/en/site/aci-trial-extension) 
We would like to highlight that these new measures will have effect only on Sea shipment transactions, effective from 1st October 2021, NOT on exports by Air freight and all other modes of shipment; they will be outside the scope of the new measures until new announcements by the Egyptian Government.
Guidance on how to use NAFEZA and CargoX can be found here – NEWACI~1