Latest News
Surrey 40 Under 40 Business Awards
14th February 2022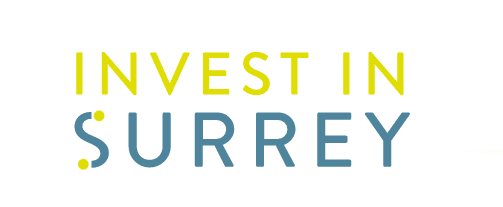 Invest in Surrey is the Inward investment Service for Surrey, established to proactively promote the region as a world-class place to start, grow and relocate a business. We bring together world-class industries, academia, and government partners to support business and growth across the region.
We want to recognise the innovative individuals who live or work in Surrey, and showcase the achievements of the next generation of young entrepreneurs and business leaders under the age of 40 across the primary sectors in Surrey.
WHAT ARE THE JUDGES LOOKING FOR?
We are looking for evidence about the nominee's most significant business achievements and how their company has benefited from the added value of their intervention.
The judging panel will be made up of global business leaders and government partners from across Surrey who will assess applications that demonstrate business achievements that advance the goals and objectives of their respective organisations.
WHO CAN APPLY?
NOMINEES MUST SPEND MOST OF THEIR WORK TIME IN THE SURREY REGION OR HAVE PERMANENT RESIDENCE IN SURREY.
NOMINEES MUST BE 39 YEARS OR YOUNGER AS OF APRIL 2022
YOU CAN NOMINATE YOURSELF OR BE NOMINATED BY SOMEONE FROM YOUR COMPANY.
All nominations require a completed application form (below) which provides evidence of outstanding achievement. This could include examples of developing new concepts, products, or services; delivering sustainable growth and profit margin (e.g. a new market or customer segmentation); finding new and/or innovative solutions to complex challenges; designing new ways of working with customers and suppliers; innovation in tackling environmental/net zero challenges; leading and driving efficiency gains across the business; supporting increased export and international trade performance; leading an innovative marketing or PR campaign; a training or skills development initiative and job creation.