Latest News
Moore Barlow appoints new HR and marketing directors
14th July 2020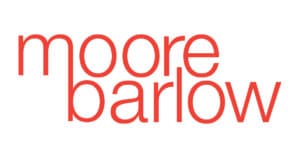 Katherine Allison and Tom Newman-Young join the firm's executive leadership team to drive post-merger, people-led growth strategy
SOUTHAMPTON, 14 July 2020 – Top 100 UK law firm Moore Barlow today announced two senior appointments to the firm's senior leadership team – Katherine Allison, who joins as the firm's HR Director, and Tom Newman-Young, who joins as the firm's Marketing Director.
Katherine Allison joins the team with an academic background in organisational psychology and more than two decades of HR leadership and change management experience across a number of fast-paced, complex, dynamic global organisations spanning professional services, technology, communications and public sectors. Most recently, she served as HR Director for recruitment technology platform Oleeo (formerly WCN Plc), where she was responsible for setting up the entire HR function globally. Among her achievements included setting the vision and delivering against the people strategy, supporting a global re-brand to set our Oleeo's employee value proposition and developing a collaboration-based, high-performance culture. Her previous experience has included roles as HR Business Partner and Senior Change Manager at international law firm CMS Cameron McKenna which was at the time undergoing fundamental and widespread change to its organisation, processes, technology and culture. During her time at CMS, Katherine led strategic projects, across multiple locations, as part of the firm's business transformation programme. Prior to this, Katherine held senior HR roles at PR agencies Weber Shandwick and NextFifteen Communications Group.
A 14-year veteran of the advertising industry, Tom Newman-Young brings significant experience in building and growing major UK and global brands across the financial services, airlines, telecoms and FMCG sectors – including defining brand positioning, developing marketing strategy and developing highly effective communications programmes. He joins Moore Barlow from AMV BBDO, where he served as a Senior Board Account Director and worked with major global brands such as PepsiCo (Walkers Crisps, Quaker Oats, Tropicana), Mars and BT. Prior to this, he served as Business Director with Leagas Delaney, working with such brands as Patek Philippe, Investec and Deutsche Bank. He also spent nine years at BBH, where his clients included Barclays, British Airways and Vodafone, among others.
The new appointments to the firm's executive leadership team come shortly after the official launch of the recently merged Moore Barlow in May 2020. The merger established a new regional powerhouse firm with a significant geographic footprint across the South East, serving clients across the UK and internationally. The firm boasts some of the largest and most comprehensive teams of legal advisors in areas such as private client, personal injury, clinical negligence and property.
Ed Whittington, managing partner of Moore Barlow, said:
"Katherine and Tom are a welcome addition to our senior leadership team, and join us at an opportune and pivotal time, as we continue our journey post-merger. They each bring a wealth and depth of experience that will help drive and steer our ambitious people-led strategy and growth plans over the next few months and years ahead. The importance of both people and brand for Moore Barlow cannot be underestimated, particularly in such a highly competitive marketplace.
 "Katherine and Tom represent exactly the sort of world-class talent that we seek to attract. Working alongside our existing and dedicated team, we look forward to their contributions and leadership as we continue on our exciting journey."