Latest News
Local heritage sites open their doors for Heritage Open Days
13th September 2018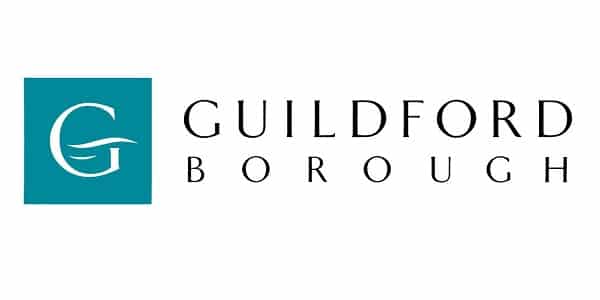 Do you want to discover more about Guildford's rich heritage?
This weekend, from Thursday 13th Sept to Sunday 16th September, Heritage Open Days will be back in Guildford offering free access to a host of different events, buildings, churches, guided walks, talks, activities and tours. Many different locations are taking part, including a glass blower's studio, a vineyard and The Royal Grammar School's Chained Library.
New events to enjoy this year include a talk about the history of George Abbot School, guided tours of West Horsley Place and a special community event commemorating the 100th anniversary of the end of the First World War.
Lead Councillor for Skills, Arts and Tourism, Cllr Nikki Nelson-Smith, says:
"I do hope that our residents will take advantage of this year's Heritage Open Days weekend to glimpse further into the borough's rich and varied history and creativity. A big thank you to all the council's partners involved in organising this event – The Town Guides, The Guildford Society, Visit Guildford and sponsors – Thesis Asset Management. Our town guides give excellent guided walks, weaving stories around the points of historical interest and there will also be talks and tours as well as the opening of many churches and over 90 buildings, all with free access."
The Council owned heritage sites include Guildford Castle and the beautiful Castle Grounds, Guildford Museum, The Guildhall, Guildford House Gallery built in 1660, the Undercroft and, outside the town, Wanborough Barn, originally built and used by the Cistercian monks of Waverley Abbey.
Cllr Nelson-Smith added:
"Our borough has great architectural heritage with many listed buildings and conservation areas. It is home to some great historic buildings, landscapes, parks and gardens. It is wonderful that so many people have participated in offering so many sights and activities across the whole borough."
Heritage Open Days is the largest history and culture festival in England. Coordinated by the National Trust and supported by the players of People's Postcode Lottery, it brings together over 40,000 volunteers, 5,000 events and 2,500 organisations across the nation.
If you would like to find out more about how you can attend or volunteer for any of the activities during Heritage Open Days, please visit: www.guildford.gov.uk/visitguildford/HOD18 www.guildford.gov.uk/heritageopendays