Latest News
Tandridge Job Fair
19th January 2023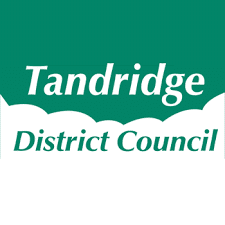 Calling all jobseekers!
Looking for a fresh start? Out of work or searching for a new career? Dozens of jobs and training opportunities will be on offer at the Tandridge Job Fair!
The free event, hosted for the first time by Tandridge District Council, in association with the Department for Work and Pensions, gives jobseekers the opportunity to:
Meet local employers from a variety of sectors, including hospitality and retail.
Apply directly for vacancies.
Discover a range of career, volunteering and job progression opportunities.
Get advice on financial support for returning to work and improving your CV and interview skills. It's recommended to bring along your CV if you can.
The job fair will take place on 9 March, between 10am and 1pm at the Council Offices, 8 Station Road East, Oxted RH8 0BT.
East Surrey Rural Transport Partnership will be running a free bus service for those who live in the Tandridge district. You can book a ride up until midday on 8 March by calling 07708 127861.
You don't have to book to attend the job fair but you can reserve your place:
By contacting the Redhill Jobcentre on 0800 169 0190.
On Eventbrite.
By scanning the QR code below with your phone.
If you businesses is interested in getting involved with the event, please e-mail gatwickdiamond.eas@dwp.gov.uk.