Latest News
Augmented reality solution provides dynamic approach to engaging with art
4th June 2019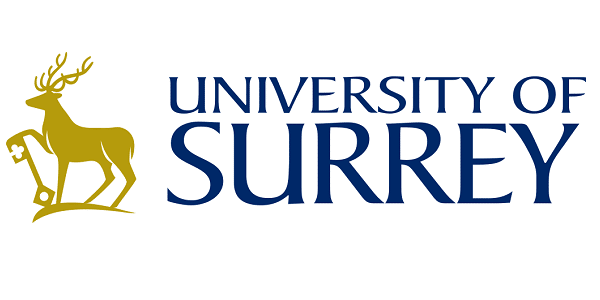 The School of Hospitality and Tourism has received funding from the Research England Innovation Voucher scheme to explore the impact of dynamic augmented reality-based visitor experiences in the arts and heritage sector.
Professor of Tourism Caroline Scarles, Head of Department of Computer Science Dr Helen Treharne, Husna Zainal-Abidin and Etienne Bailey from the University of Surrey have partnered with social enterprise Smartify to install an augmented reality (AR) solution in Watts Gallery – Artists' Village. Launching today, 4 June, the project sees experts share their specialist knowledge in content development and user evaluation to provide a full appraisal of the opportunities and challenges surrounding the adoption of AR in an arts environment.
The Smartify app, which won the UN World Summit Award for Culture and Tourism last year and has over one million users worldwide, is free for visitors to download and helps people make meaningful connections with art. Using advanced image recognition technology, AR creates the opportunity to use smartphones to access supporting media created by the Watts Gallery – Artists' Village curatorial team, including rarely seen archive images, bespoke audio interviews, curatorial research and inspirational stories behind works of art across the historic site.
A significant step forward for both research and practice, the project builds on existing work to understand more about how digital solution can facilitate a new way to engage with art and heritage for both visitors and host organisations.
This project will research and analyse how technology can increase accessibility to the arts for existing visitors, new audiences, families and visitors with a visual or hearing impairment. The app will enable visitors to find out more about works that intrigue them, explore different routes around the gallery space and enjoy content tailored for specific audiences.
Professor Caroline Scarles said: "Through our previous research we know the relationship between art and technology creates many opportunities for arts and heritage visitor attractions. We are very excited to be working with Watts Gallery – Artists' Village and Smartify to implement a live AR solution. By working together we will discover more about how AR can enhance the user experience to create new ways of interacting with and interpreting art through multimedia, and evaluate any challenges of introducing technology in a gallery space."
Co-Founder and Head of Partnerships at Smartify Anna Lowe said: "Smartify originated from a genuine passion for art and the rich experience of learning about artworks while viewing them. We hope to reframe the use of mobile phones in the gallery space as engagement rather than distraction. We invite users everywhere to follow their curiosity, discover more about collections and exhibitions, and build their own personal collection of favourite works to share."
Director of Watts Gallery – Artists' Village Alistair Burtenshaw said: "I am thrilled that Watts Gallery – Artists' Village has this unique opportunity to work with Smartify and the University of Surrey to bring cutting-edge digital technology to our historic gallery spaces for the first time. The app is a leader in sharing rich interpretation with museum and gallery visitors and will be an added layer of information to enhance our visitor's experience of the Artists' Village."