Latest News
3 Simple Things To Make Unpaid Invoices History
12th July 2023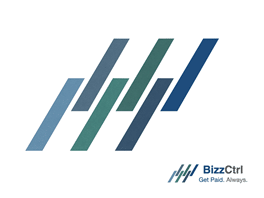 It's a well-known fact that small businesses suffer from unpaid invoices. This issue arises not only from large corporates but also from other small businesses. They are often forced to prioritise payments due to non-payment from their debtors, which becomes a burden and a source of stress for the owners. Moreover, it restricts business growth.
Many small businesses worry about chasing debts, fearing that they won't receive follow-on orders. However, they should be concerned about debtors who pay on time and never return. It is crucial to reward good behaviour to grow the business, rather than tolerating bad behaviour.
What is most surprising is that there are three simple steps that can effectively resolve the majority of these problems.
The first step is to ensure that your customer data is up to date. Make sure addresses, contact details, emails, and phone numbers are correct. Though it may seem mundane, having accurate information is essential for reminders and potential collection services to work effectively. Start by addressing the largest and oldest debtors, tackling a few each day, and the issue will be resolved in no time. In Xero, I recommend going through the overdue invoices to prioritise the worst debtors.
To update customer data in Xero:
Go to Business > invoices > awaiting payment > overdue debtors.
Click on the debtor name, then click on it again.
In the pop-up on the right, you can correct any incorrect data.
The second step is the easiest, yet surprisingly overlooked by many. Setting up automatic reminders in Xero is a very useful tool that takes only a few seconds. Xero provides three pre-written reminders, sent with a week's interval, to remind customers of outstanding invoices. Simply switch it on, and it will automatically take care of your overdue payments.
To set up automatic reminders in Xero:
Go to Business > Invoices.
In the upper left quarter of the screen, enable Invoice reminders.
You can also exclude specific clients if you prefer not to send them reminders. For example, I have excluded HMRC and my brother's business.
To exclude clients from reminders in Xero:
Go to Business > Invoices > awaiting payment.
On the right-hand side of the debtor row, change the status to Turned OFF.
The final step addresses what to do if previous actions have been ineffective and you are not making progress with your debtors. It's important to remember that the party not paying the bill is in the wrong, not the one requesting payment. If you were a restaurant owner, you wouldn't allow someone to leave without paying, and then worrying about whether they would dine with you again, right? Additionally, collection agencies work extremely professionally. They prioritise your invoices over other commitments and may find a solution, such as a specific payment day or staged payments. It is a very ethical business in these days.
The third step involves seeking professional assistance. This has become easy and convenient. Unless you have a solicitor or collection agency you are happy with, the easiest option is to connect your Xero account to GetPaid via www.app.bizzctrl.com or on the Xero marketplace from September 1st onwards. GetPaid loads all your overdue invoices into the app, allowing you to prioritise them by amount, age, or debtor. Select the invoices where your reminders have not worked and request quotes, which will be visible within seconds. Finally, choose the collection service you prefer, confirm the terms and conditions, and your preferred collection service will take over.
To use GetPaid with Xero:
Go to GetPaid and select the invoice.
Request a quote and review the available quotes.
Choose the collection service that suits your needs.
Confirm the terms and conditions, and the instruction will be sent to the collection partner.
You can monitor the progress in the app until the money is paid into your bank account.
To track progress in GetPaid:
Go to GetPaid > Progress.
So, these three simple steps can help you resolve a serious problem and prevent its recurrence, ensuring that unpaid invoices become a thing of the past.
If you have any questions or need clarification on receivable management, please feel free to contact me at oliver@bizzctrl.com.