Latest News
Teacher mounts silent appeal for a good cause
4th December 2019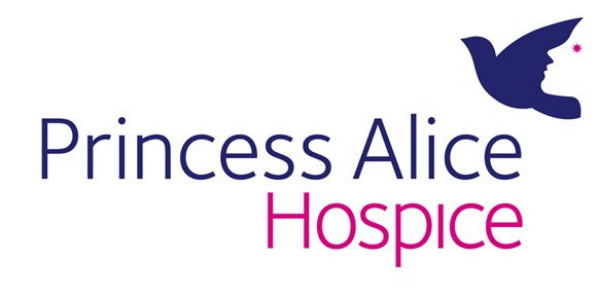 Pupils at a Walton school were tickled to discover their teacher had vowed to remain silent for a day – and then the fun began.
The attempt by Shellie Bradford to keep schtum from the morning bell to going home time was "harder than I imagined" she said. Even her mum doubted she could do it.
With pupils trying to trick her into responding, and colleagues resolutely not speaking to her, she said it was agony at times.
Shellie maintained her sponsored silence to raise funds for Princess Alice Hospice, a place she had initially been reluctant to visit – until it changed her outlook on life and death.
"I never shut up," she said. "I love talking, I knew it would be hard but didn't quite appreciate just how hard! All the children (staff and parents too) thought it was highly amusing, the thought of me staying quiet all day. My mum had no faith in my whatsoever!"
Her vow of silence raised a fantastic £821.99 and a big cheer from the pupils.
Her imaginative fundraiser was inspired by her visits to the Hospice over the years.
She said: "I've been visiting Princess Alice Hospice for a few years now, sometimes face painting at the summer fate and enjoying the festivities at the Christmas fair.
"If I'm honest I'd always felt really apprehensive about going in there, but this year, over the holidays I spent some time there visiting a friend, keeping her company, while her dad was there.
"As I spent more time at Princess Alice Hospice, I became calm and found a real sense of peace there. Everyone's so welcoming and kind and I could see families around me being supported but given time and 'normality' in a really hard time.
"One afternoon when I was there, I saw a huge family in grief after losing someone a few moments before; at that moment I turned to my friend and said: 'Do you know, one thing that has come from me visiting here, is that I no longer fear death.' It was an overwhelmingly calm feeling. That is why I felt such a need to show my support."
Her sterling efforts lasted 10 hours – from the moment she woke up at 6am, until 4pm.
She said: "We had full on lessons in the morning, maths, English and so on. I did a lot of writing messages on a whiteboard and signing, facial expressions too. The afternoon was my planning and prep time but that was just as hard because none of the staff would talk to me in the office.
"I actually felt quite lonely and a little sad. It made me feel how isolating it must feel for people who are unable to communicate."
Claire Woodward, Community Partnerships and Events Lead, said: "Shellie set a memorable example to the children, with this quirky way of raising funds for the Hospice – for which we are very grateful indeed.
"Our supporters constantly amaze us with their enthusiasm and commitment to fundraising.
"We could not continue to deliver our outstanding care to patients and carers if it weren't for all the thousands of dedicated people like Shellie in this world."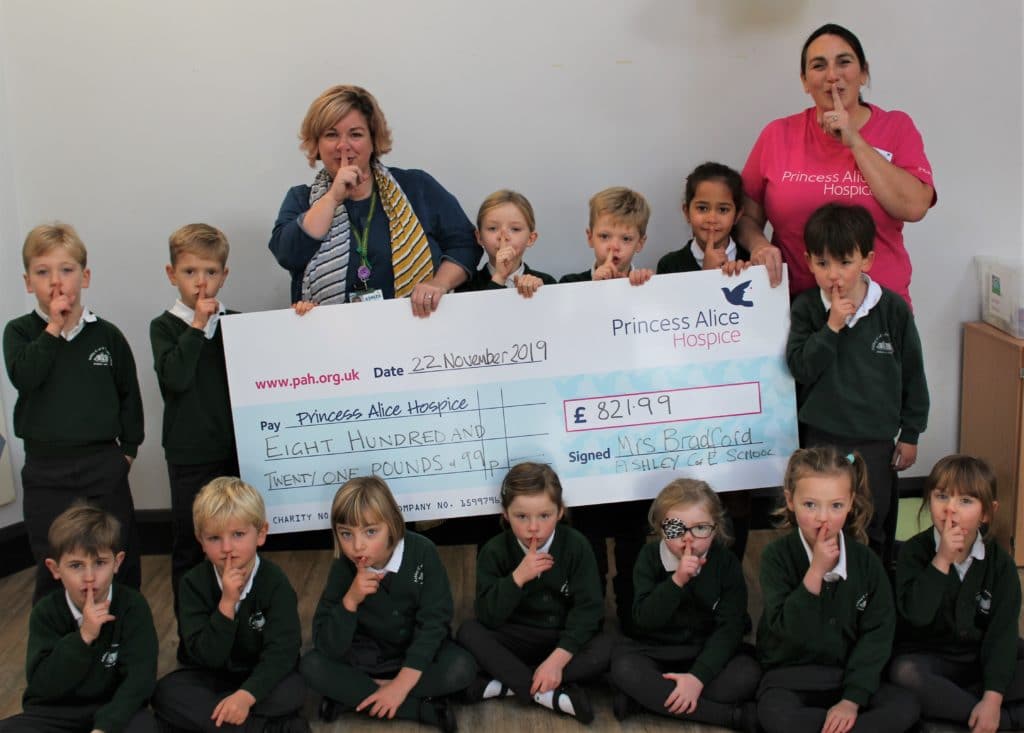 ---