Latest News
London Gatwick Lends Helping Hand to Good Causes in Surrey
15th May 2023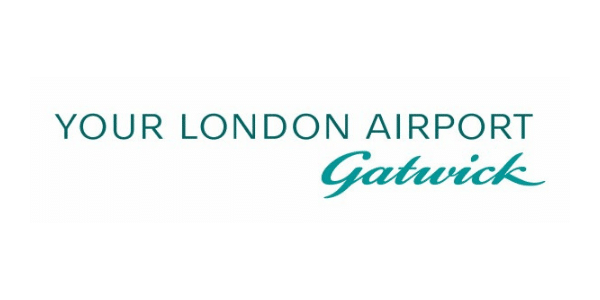 Surrey community groups were celebrating this week as London Gatwick announced the recipients of £33,000 from round one of the Gatwick Foundation Fund across Reigate and Banstead, Tandridge and Mole Valley.
Among the six good causes which each benefited from a £5,000 financial boost was Guildford Shakespeare Company which will use the money to take its Spirit of Youth drama programme into a care home in the town, where children will work with residents to stage one of Shakespeare's plays.
YMCA East Surrey Reigate and Banstead will put the funding towards LifeWorks, a project which supports young people with disabilities to help them develop life skills and support for employment.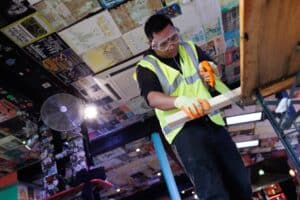 Mid Surrey Community Fridges in Mole Valley, which redistributes excess food from supermarkets, restaurants, cafes and suppliers, plans to use the funding for the staff cost of a food delivery service to the isolated and elderly living in Mole Valley.
The Amber Foundation in Mole Valley will support employment readiness training for young people who have experienced homelessness and addiction.
And Home-Start Epsom, Ewell & Banstead, will support a group and services for mothers with young children, who are experiencing difficulties.
Finally, the Mary Frances Trust in Mole Valley will provide regular English lessons for asylum seekers, together with monthly group support sessions and draw on the money for its Asylum Seekers Support Programme.
Guildford Shakespeare Company creative learning producer Kerrie Driscoll said: "We are thrilled to be awarded this grant.
"By linking primary school children with a care home, participants share their experiences and stories, as they convert Shakespeare's words into their own.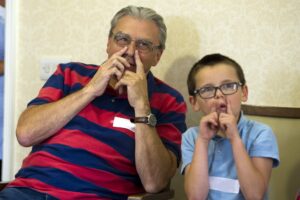 "The age-gap complements each group through companionship and respite, combined with a real desire to listen and engage – principles that both ages readily offer and accept."
Melanie Wrightson, stakeholder engagement manager at London Gatwick, said: "We know that the funding we have provided for these local grassroots community and voluntary projects will make a real difference to people's lives as they continue to work tirelessly during the current cost of living crisis.
"It gives us so much joy at London Gatwick to support our local community as we continue to build on the benefits that the airport delivers to its neighbours.
"We look forward to hearing how this funding will help people in need and invite other community groups to apply for future funding rounds from the Gatwick Foundation Fund so they can benefit from the airport's success too." 
Each year there are three rounds of grants, totalling £100,000, which are made available to beneficiaries in Surrey across the area of benefit.
The Gatwick Foundation Fund was set up in 2016 to award funding to local groups that work to fight social isolation and tackle disadvantage, raise aspirations and develop skills, improve health and wellbeing, and support children and young people.
The Gatwick Foundation Fund is managed on behalf of London Gatwick in Surrey by the Community Foundation for Surrey.
The next deadline to express an interest in applying for funding is 9am on 12 June. Then if the Community Foundation for Surrey can invite an application, it will notify groups on 26 June. The deadline for full applications is 9am on 24 July.
To apply for funding from the Gatwick Foundation Fund in Surrey, please go to: https://www.cfsurrey.org.uk/