Latest News
Garland Blooms at Foxhills to Claim Maiden ITF World Tennis Tour Win
15th August 2022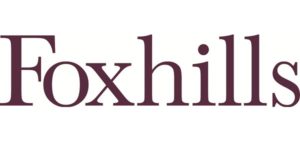 Joanna Garland is already eyeing up a return visit to Foxhills Club & Resort after making the most of the Surrey venue's exceptional sport and leisure facilities to claim her maiden singles victory on the ITF World Tennis Tour.
The 21-year-old from Chinese Taipei overcame the strong challenge of Japan's Nyoka Okamura in an absorbing three-set final to win the ITF co-sanctioned GB Pro-Series tournament and earn the biggest win of her career so far at the $25,000 event.
Garland, who started the week ranked 385th in the world, said: "Britain is my home and I always enjoy playing here where I get support from my family and training base team who have come from Cambridge. The experience of playing in front of a crowd like this has been amazing, and I am looking forward to returning next year."
The GB Pro-Series is part of the LTA Performance Competition Strategy. Launched in 2022, it aims to give greater opportunity for British players to compete on home soil.
The doubles provided a crowd pleasing all-British final, with second seeds Freya Christie and Ali Collins pulling through to win in three straight sets against Naiktha Bains and Maia Lumsden to claim their first title as a pair.
As one of England's premier sport and lifestyle resorts, Foxhills is home to 11 tennis courses. This year's event marked the 13th appearance of the GB Pro-Series, cementing its standing as a prime host venue for professional tournaments. After two missed years due to the pandemic, the players were pleased to return and were full of praise for the venue.
Christie said: "We have a lot of fun playing out here. This venue is amazing and the support from the crowd has been brilliant."
Tournament director, Richard Joyner added: "This is one of the stand-out venues on our British circuit. It really is an iconic site! The facilities at the club are stunning and this has been a memorable week for players, officials, and everyone involved in the sold-out event."
The week of exceptional tennis saw a fantastic crowd turnout from the club's members and guests, which resulted in the finals day hospitality package reaching a sell-out.
For more information about Foxhills Club & Resort, please visit their website.