Latest News
Nova Cinema Has Teamed Up With a Local Charity to Provide a Stimulating Environment For Young People to Learn and Develop, While Feeling Part of the Woking Community
26th October 2022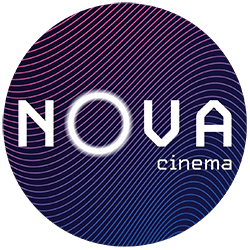 Partnering with halow project, Nova Cinema is pleased to announce its work to support a life changing local charity which works with young people with a learning disability to find their independence.
halow project is a vibrant Surrey-based charity that works with young people aged 16+ with a learning disability on their journey to independence. halow does this by supporting them to build relationships and socialise, feel part of their community, gain skills to find suitable employment, and assistance with living independently.
Building Futures is one of the programmes halow runs to support young people with a learning disability. It is a full-time community-based learning programme.
The team aims to support young people to build their futures by nurturing independence, continuing their education, and providing social/work experience.
Building Futures focuses on each individual young person's goals and development as they grow through the programme. Sessions have an emphasis on developing shared short-term goals.
halow's encouragement of a person-centred approach to learning means young people can also pick the topics they want to explore.
JJ Almond, Venue Director, said: "We're overjoyed to announce our partnership with the wonderful people at halow project. We're always keen to be supporting worthy local charities and so this collaboration was the perfect choice. Their lifechanging work is second to none and benefits so many young people. We hope that halow feel truly welcome here in Woking."
Nova Cinema is providing the venue to allow the young people of halow to feel engaged with the Woking community as well as offer them a space in which to learn new skills whilst developing their existing ones.
Emily Marbrow, Building Futures Manager, said: "The halow project's Building Futures programme is thrilled to be partnering with Nova Cinema as our delivery expands into Woking this year.
"Building Futures is a community-based education programme for young people with learning disabilities, focusing on independence and employment skills, all whilst embedding young people into the communities in which they will live their lives.
"We are excited to continue to explore this partnership and the many ways in which the halow project and Nova can continue to support each other and the experience of our Building Futures young people."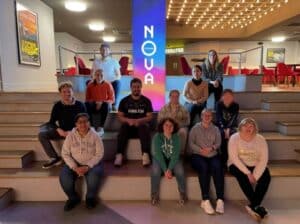 To find our more visit www.halowproject.org.uk and www.novacinema.co.uk