Latest News
AHRC award to fund research into equality between humans and animals
20th August 2019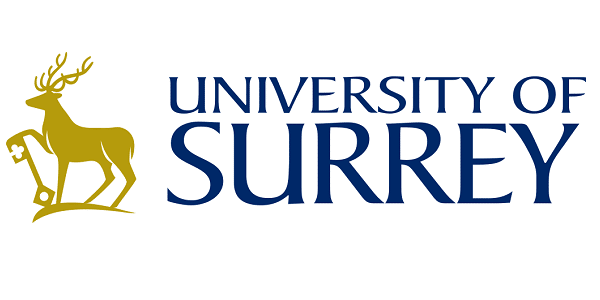 Dr Laura Cull Ó Maoilearca from Guildford School of Acting has been awarded a prestigious Arts and Humanities Research Council (AHRC) Early Career Leadership Fellowship grant worth £250,000 to investigate how performance can contribute to our understanding of animals.
The research project will explore the power dynamics and ethical issues that arise in the relationship between performance, philosophy and animals.
Recent years have seen an exciting surge of interest in the potential for mutually beneficial interactions between performance and philosophy. The rapid growth of a new field of international research and creative practice called Performance Philosophy challenges the disparities between the arts and other forms of thought, and acts as a pioneer in breaking down barriers in academia and beyond.
With a particular focus on what performance-based research might contribute to our knowledge of animals and equality, Dr Cull Ó Maoilearca will deliver two case study collaborations with critically acclaimed theatre companies to produce two projects on animals and performance.
In collaboration with the School of Veterinary Medicine at the University of Surrey, Dr Cull Ó Maoilearca will work with Arts Council England national portfolio organisation Fevered Sleep to create a new version of Sheep Pig Goat: a project that raises questions about the differences between human perceptions of animals and the reality, by inviting audiences to witness a series of improvised encounters between human performers and sheep, pigs and goats.
Working with influential US-based company Every house has a door, Dr Cull Ó Maoilearca will collaborate on the creation of a new devised performance on interspecies communication with a group of Guildford Grove Primary School children and Finnish artist Essi Kausalainen. Dr Cull Ó Maoilearca's work will culminate in a major public event held at the Institute of Contemporary Arts in London.
Dr Cull Ó Maoilearca, Director of the Centre for Performance Philosophy, said: "I am honoured to be awarded this AHRC research grant that will enable me to work with fantastic partners and participate in the lively debate about human perceptions of animals. I hope my research will contribute to positive ethical change surrounding attitudes and behaviour towards animals and show how the performing arts operate as forms of thinking in their own right."