Latest News
Make UK/BDO Annual Survey Highlights Jobs Boost for South East Manufacturers
4th July 2023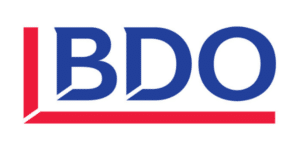 Key findings
Industry accounts for over 4% of the South East economy overall
430,000 manufacturing jobs in the South East, an increase of 3000 from 2021
Manufacturing jobs account for 4% of the region's total workforce
The South East has a lower than UK average dependence on the EU market
A new report released today by Make UK, the manufacturers' organisation, and accountancy and business advisory firm BDO LLP shows that manufacturing remains vital to the success of the economy in the South East and London, with the sector accounting for over 4% (4.3%) of the region's output and adding a further three thousand jobs in 2022 compared to 2021.
This shows that, despite the prominence of the service sector in the economy of London and the South East, the manufacturing sector in the region remains a major employer and generator of value, especially given the exposure to high value high skill sectors such as electronics and pharmaceuticals.
According to the report, which analyses the contribution of manufacturing to the overall economy of the South East of England, the sector has recovered strongly from the pandemic over the last year. The performance of the Food and Drink sector (the largest sub-sector in the region accounting for 13% of output), is a particular driver of growth as hospitality fully re-opened in 2022.
The South East has also seen an especially strong investment performance, largely down to the presence of the Electronics and Pharmaceuticals sectors (the second and third largest sub-sectors at 11.3% and 10.4% of output respectively) both of which have higher than average levels of investment compared to other manufacturing sectors.
The South East is also a strong export performer although its share of exports to the EU (50%) is lower than the UK average (52%). The next largest destination for South East goods is Asia & Oceania, accounting for 18% of goods exports. This is followed by North America which accounts for 16% of goods exports.
Commenting, Jim Davison, Region Director for Make UK in the South East, said:
"Industry remains critical to the growth of the South East economy, providing high value, high skill jobs and aiding the process of levelling up. To build on this position we need a national industrial strategy which encompasses local growth strategies which fit with the priorities and strengths of the region including infrastructure, innovation and skills in particular."
Mark Hutton, Head of Manufacturing at BDO in the South East added:
"The manufacturing jobs growth we have seen across the South East last year is testament to the resilience of the sector as a whole. Manufacturing companies across the region have had to overcome the multiple challenges thrown up by Brexit, shortages in skilled labour, pandemic-related supply chain delays and the huge energy price rises we have seen following the Russian invasion of Ukraine. While everyone is hoping for some respite, the headwinds show no sign of abating. With high inflation and interest rates continuing to rise, manufacturers will need to remain alert, responsive and resilient in the face of any future geopolitical or economic shocks."