Latest News
Young People Need Your Help More Than Ever: Sleep Anywhere But Your Bed to Help Prevent Youth Homelessness
22nd July 2020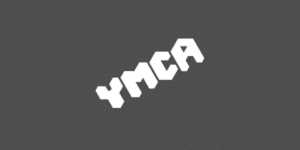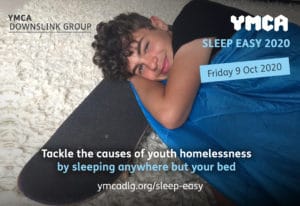 (Photo Caption: Join YMCA DownsLink Group's biggest fundraising event of the year, Sleep Easy, Friday 9th October 2020, to raise money to tackle the causes of youth homelessness.)
Family breakdown is a leading cause of youth homelessness and pressure created by COVID-19 has drastically increased the number of vulnerable young people presenting as homeless in Sussex and Surrey. Since March, YMCA DownsLink Group, who provide supported accommodation and housing advice to young people (16-25) across the region, has seen a 61% increase in presentations of homelessness compared to the same time last year. To compound the problem, the charity is facing the financial impact of having to cancel its biggest annual fundraising event, Sleep Easy, due to have taken place in March. So, in an ingenious attempt to both raise the profile of the issues around youth homelessness and fundraise, they have re-invented Sleep Easy to encourage people to sign up on Friday 9th October 2020and raise money by sleeping, 'anywhere but your bed'.
Nikki Mason, YMCA DownsLink Group Director of Communications and Fundraising explains:
"Due to coronavirus, we had to postpone our mass participation Sleep Out event – so we have given it a stylish makeover to ensure it's an accessible, inclusive and safe event that anyone can take part in. Instead of meeting up, the new challenge on 9th October, is to spend the night sleeping somewhere other than your bed, with your 'bubble' or on your own. Just grab a sleeping bag and sleep anywhere you like, your garden, hallway, lounge or any other safe space. The money raised will help fund our services which tackle the root causes of youth homelessness, including our vital family mediation service."
She continues: "One of the reasons this works so well, is that the reality for many of the young people that come to us is that, in the first instance, they are the 'hidden homeless', because they are 'sofa surfing'. Family breakdown is a major cause of this, around six in ten young people who come to YMCA YAC (Youth Advice Centre) say they had to leave home because of serious arguments with their parents, or step-parents, and have been told to leave. This has increased dramatically during lockdown. Rather than being on the streets immediately, many spend months looking for places to stay and end up sofa surfing, sleeping on friend's floors and calling in favours from extended family etc. The frightening reality for many young people is suddenly having nowhere to call home."
Nikki adds: "Teenage years can be tricky for everyone but imagine going through them without a family to fall back on, or a safe place to live? The knock-on effect of not having a stable home, at this crucial time, can be serious and long-lasting. In the worst cases, becoming homeless at a young age leads to a cycle of deprivation which is very difficult to break. The cycle may start with missing school and exams, which in turn affects training and education, leading to lack of self-esteem and mental health issues, which makes finding and keeping employment hard, leading to poverty and so on. For some drink and drugs provides an escape which makes the cycle even harder to break.
Effective, early intervention is essential. That's where we step in. While YMCA DownsLink Group provides safe, stable housing to those in need, our first priority is to keep young people in the family home where possible through our mediation services. We are needed more than ever right now, as we are seeing three times the number of young people we would normally see. Our family mediation teams are under real pressure to offer support and advice to young people on a wide range of issues affecting their housing and wellbeing, working with them and their families to help restore communication, build healthy relationships and ultimately prevent youth homelessness."
She continues: "With the increased demand for our family mediation services, the money from our new Sleep Easy event will go towards this service which aims to prevent youth homelessness in the first place. Where we can't keep families together, money raised will go toward providing safe supported housing to any young person in need. This year alone we are providing a safe home to over 750 vulnerable young people across Sussex and Surrey."
The new format of Sleep Easy 2020 means that anyone, anywhere can take part. Children and young people are positively encouraged to take part and will be provided with special activity packs. There will also be virtual entertainment on offer throughout the evening on 9th October to ensure that there is a community feel to the event. In previous year's participants have raised an average of £200 each and the charity is hoping that this year's event will raise £60,000.
To find out more or sign up visit Sleep Easy (https://www.ymcadlg.org/get-involved/fundraise/sleep-easy/)
To donate click here (https://www.justgiving.com/campaign/YMCADLGSleepEasy)