Latest News
BCC to PM: Now time to get down to business
24th July 2019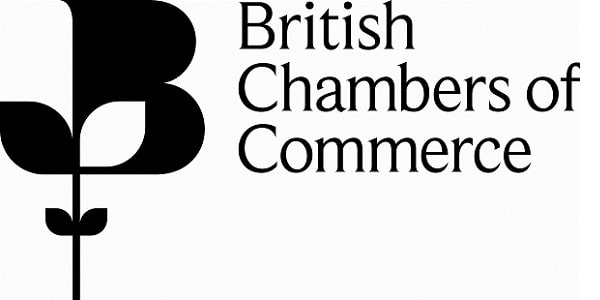 Today the British Chambers of Commerce – which represents 75,000 firms of all sizes and sectors, employing 6 million people – has written to incoming Prime Minister Boris Johnson setting out 15 urgent, immediate steps that the PM must address on arrival in Downing Street to boost business confidence and stimulate the UK economy.
From the critical need to avoid a messy and disorderly Brexit on the 31st of October, to fast action to fix roads and stop endless increases in business costs, the leading business organisation sets out proposals that would make a tangible difference to businesses of all sectors and sizes in the current climate of uncertainty and change.
Commenting on the proposals, Dr Adam Marshall, Director General of the British Chambers of Commerce (BCC), said:
"The need for a new Prime Minister to get down to business has never been greater.
Boris Johnson's first job upon arrival in Downing Street must be to go beyond warm words and take immediate, tangible steps to boost the confidence of UK businesses and consumers.
"He must demonstrate he will go all-out to avoid a messy and disorderly Brexit on the 31st of October, which would be hugely damaging and disruptive for many businesses and communities.
Boris Johnson must move swiftly and decisively to tackle some of the longstanding domestic issues holding businesses back here at home.
"Many of the things businesses have been calling out for can be implemented at speed, and would send the strongest possible signals to companies and investors grappling with ongoing uncertainty and change.
"The women and men who create prosperity and opportunity in our communities need an incoming Prime Minister and government to demonstrate their unequivocal backing for enterprise and growth."
---
THE BCC'S KEY RECOMMENDATIONS:
BREXIT AND TRADE 
Avoid a messy and disorderly Brexit
Step up government planning and enable businesses to plan for all scenarios
Automatic registration for key trade simplifications
Ensure continuity of trading conditions with third countries,
Clarify intentions on the UK Shared Prosperity Fund
---
 BUSINESS INVESTMENT
A one-year moratorium on all policy measures that increase business costs
Ensure all businesses benefit from rates holidays on new property builds and improvements
Launch a root and brand review of current business rates system
---
 PEOPLE
Protect funding for education and training
Reform apprenticeship funding and standards
Deliver a light-touch, streamlined immigration system that works for business
---
 INFRASTRUCTURE
Reaffirm commitment to major projects including all phases of HS2 and expansion of Heathrow
Commit to clear UK energy strategy
Back industry proposals to eliminate mobile not spots
Funding to clear backlog of local road improvements
---
A full version of the Business Priorities can be viewed here: Business-Priorities.pdf
---