Latest News
Free Well-Being Programme Now Online
22nd July 2020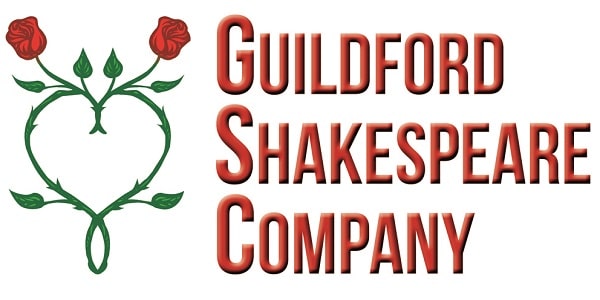 The award-winning Guildford Shakespeare Company (GSC) publish all content for EVERYDAY MIRACLES, to encourage well-being and reduce social isolation caused by the coronavirus pandemic.
Everyday Miracles is an extensive programme of online content, featuring videos, activity sheets and resources on theatre-making and well-being. Originally premiering over a 6 week period, the entire programme is now available to download for free from the GSC website. All content is available in various media (video, audio and text) and will remain online for the rest of the Summer, so Surrey residents can access it at their own pace.
Everyday Miracles was created to continue the relationship between Surrey residents and GSC, in the absence of their theatre shows and regular outreach projects. The theatre-making content is led by Ant Stones, GSC's Associate Playwright, offering a fun insight into taking a play from the page to stage. Focused on Hans Christian Andersen's story of The Ugly Duckling and Ant's upcoming stage adaptation of Andersen's fairy tales for GSC, the videos and accompanying worksheets provide participants with a step-by-step guide to writing their own version of the story. The well-being videos led by Louise Best, GSC actor and professional dramatherapist, encouraging participants to use the interactive exercises and activity sheets to improve their mental health.
The Everyday Miracles Resource Book contains all activity sheets and several pages of extra resources on the theatre profession and mental health organisations for further exploration. There are also recorded videos of the live chats on well-being between Francesca McInally, GSC's Education Manager, and various GSC staff and theatre professionals who helped curate the programme.
Ant Stones: "We're extremely happy with how the theatre-making and well-being sections of the programme work together. Using the story of The Ugly Duckling provides a useful touchstone, allowing participants to find parallels between their own lives and the Duckling's journey. Everyone at GSC has tried Louise's exercises and found them highly effective – from 'tension tapping' to 'blowing up like a balloon' and creating our own care box – whilst Francesca's live chats have been a wonderful way to share thoughts and feelings with others. I, personally, have found great comfort simply colouring Emma Swift's excellent illustrations for the activity sheets."
Everyday Miracles was made possible through funding from The Community Foundation for Surrey and Arts Council England.
Everyday Miracles is part of a wider programme of GSC's ongoing programme of work within the community, Brave New World. For more details, visit the GSC website (www.guildford-shakespeare-company.co.uk), or contact Ant Stones, on 07956000759, education@guildford-shakespeare-company.co.uk.
Press Contact: Matt Pinches matt@guildford-shakespeare-company.co.uk