Latest News
Freddie for take-off! Heathrow baggage handlers 'escape from reality' in celebration of Freddie Mercury's birthday.
5th September 2018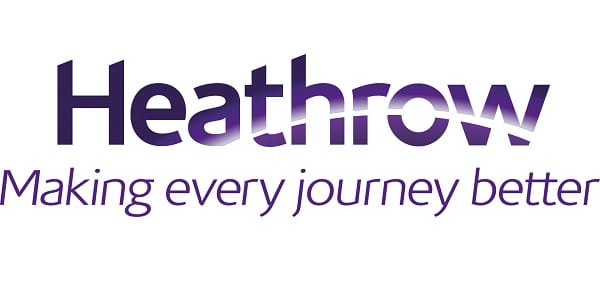 British Airways and Heathrow baggage handlers 'escape from reality' in celebration of Queen legend Freddie Mercury's birthday and Twentieth Century Fox's Bohemian Rhapsody, in cinemas October 24th
Mercury worked as a Heathrow baggage handler before he joined Queen in 1970
British Airways and Heathrow staff will celebrate Freddie For A Day on his birthday ahead of the upcoming release of the Queen movie BOHEMIAN RHAPSODY
To pay tribute to the legend, baggage handlers have teamed up with Strictly Come Dancing choreographer to bring Freddie Mercury moves to Terminal 5
Other activities at Heathrow for  will include Queen songs on Arrivals boards and memorabilia in Departure Lounge
BOHEMIAN RHAPSODY is released at UK cinemas on 24th October
Video available to download here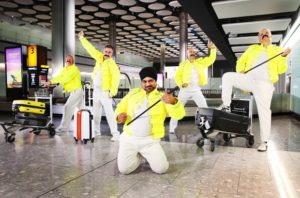 LONDON, UK – He handled the heights of rock stardom as lead singer of Queen, but few are aware of Freddie Mercury's days handling baggage at Heathrow Airport.
Now, to celebrate Freddie For A Day which marks the rock legend's birthday on September 5th and the upcoming release of Twentieth Century Fox and Regency Enterprises film BOHEMIAN RHAPSODY, Heathrow and British Airways will 'escape from reality' to pay tribute to Freddie in spectacular fashion.
Heathrow Terminal 5 arrivals will come alive in celebration of the Queen frontman, as baggage handlers perform Mercury-inspired dance moves, choreographed by Strictly Come Dancing and X Factor choreographer Lyndon Lloyd.
Following weeks of rehearsals, the baggage handlers will Break Free from their routine and astonish passengers with moves inspired by the charismatic rock star, who worked at the airport nearly 50 years ago, shortly before joining Queen and packing arenas around the world.
Any travellers landing at Terminal 5 on September 5th can also look out for Queen songs on Arrivals boards, whilst Queen memorabilia will go on display in the departures area next month. To celebrate the singer's birthday on September 5, any customer called Freddie, Frederick or the legend's real name, Farrokh, who is departing from Terminal 5 will be invited, along with their traveling companions, to use British Airways' First lounge, accessed through the exclusive First Wing.
The celebrations, which will help raise awareness for Queen's charity The Mercury Phoenix Trust, are in anticipation of the cinema release of BOHEMIAN RHAPSODY, a foot-stomping tribute to Queen, their music and their extraordinary lead singer.
The film traces Mercury's meteoric rise from his unlikely beginnings and features scenes at Heathrow, where he worked whilst living in Feltham, before going from bags to riches and becoming one of the most iconic rock stars of all time.
Adam Dewey, one of British Airways' baggage managers, who stars in the video, said "Freddie Mercury is an undisputed rock legend and it has been an absolute blast planning his birthday celebrations at Heathrow, where he once worked.
"Myself and the other baggage handlers taking part have put everything into these dance routines and we can't wait to see the faces on holidaymakers when they strut their stuff in the arrivals hall! The new film Bohemian Rhapsody has proved a great inspiration for all of us and we can't wait to be hot-stepping our way to the premiere next month!"
Virinder Bansal, a Baggage Service Manager at Heathrow, who also stars in the video said: "Freddie Mercury was a truly British icon and I am delighted to 'Break Free' and celebrate his iconic life with my colleagues. We hope passengers at Terminal 5 enjoy our surprising and unique welcome to the UK, before we return to work. After all, The Show Must Go On".
Heathrow Terminal 5 will celebrate Freddie Mercury Day on Wednesday 5th September.
BOHEMIAN RHAPSODY is released at UK cinemas on 24th October from Twentieth Century Fox.