Latest News
Social Impact' Tops List of ESG Priorities for South East Businesses in 2023
17th March 2023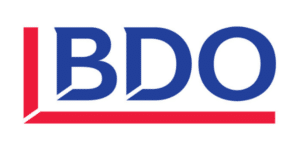 Creating 'social impact' is the number one ESG priority for South East businesses in 2023, according to accountancy and business advisory firm, BDO LLP.
More than a third of mid-market businesses in the region (37%) intend to increase the impact they have on society over the next 12 months, including donating more money to charity, giving staff time off for volunteering, and getting involved in projects that support local communities.
According to BDO's bi-monthly Rethinking the Economy survey of 500 mid-market businesses, a third of those surveyed in the region ranked 'reducing their environmental impact' as their number one priority in 2023, with improving ethnic diversity at senior levels also making the top three.
However, the survey showed that 43% of South East businesses believe that their company is only partially engaged in addressing 'sustainability' at the present time – defined as actions that satisfy present requirements, without compromising the ability of future generations to meet their needs.
Phil Cliftlands, Regional Managing Partner at BDO in the South East, commented: "While a significant number of regional businesses say their company is fully engaged with the issue of 'sustainability', there is still a large proportion who are not.
"There's still clearly some work to be done in filtering the values and proposition of ESG throughout certain regional business, but other important steps are being taken by in establishing best practice when it comes to ESG."
According to the survey, nearly a quarter of South East businesses (23%) set and measure performance targets and indicators across all areas of ESG. However, 40% of businesses monitor the environmental aspects only.
The findings follow the launch of BDO South East's 'The Responsible Company' campaign – a series of interviews with company owners and directors that looks at how society defines a responsible business, as the focus on ESG from employees, customers, suppliers and investors grows.
Cliftlands added: "The insight we have gained so far from local business leaders, as part of our ongoing campaign, clearly highlights that companies are at varying degrees of readiness when it comes to addressing the challenges of ESG, with many recognising it as critical to their future success. Over the coming months, we expect to have an increasing number of fruitful conversations with regional businesses, as they develop and implement robust and sustainable plans that meet the demands of ESG."