Latest News
CREST23 Business Awards Finalists Revealed
4th September 2023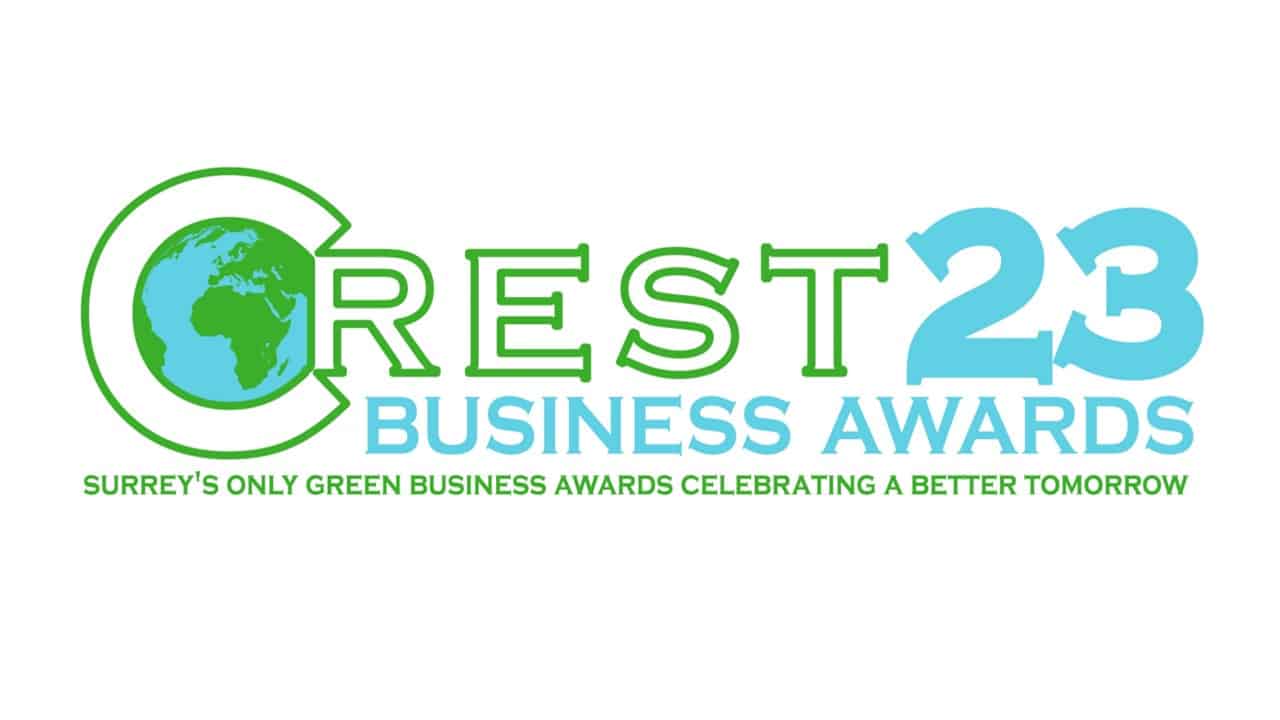 The waiting is over! CREST23 Business Awards has announced this year's finalists, shortlisting businesses of all sizes, who are leading the way for the green economy in the face of the current economic crisis.
This year's entries posed a challenging task for our prestigious panel of judges of environment and business leaders as well as leading academics in the field of environmental sustainability. However, they were all happy to volunteer their time for this assignment, describing the experience as "inspiring".
In fact, their final decision on a Sustainability Hero – the highest accolade that CREST Business Awards can give to an individual or business – was such a tough decision that for the first time they elected to name the three finalists who it was felt all deserve public recognition.
As Surrey's only green business awards, CREST Business Awards provides a showcase for Surrey County Council's Greener Futures plan. Winners of the seven categories will be announced, along with the judges' choice for 2023 Sustainability Hero, on 26th October, at the headquarters in Woking of the WWF UK, who is also CREST23 Restoring Nature Sponsor.
The categories include three new titles with Sustainability Impact divided into two for businesses with turnovers of more than £1m and less than £1m. In addition, the awards now include Community Impact and Restoring Nature.
The CREST23 Business Awards shortlist is:
• Sustainability Impact M/T £1m: Solarcycle UK, For Earth's Sake, Envorem
• Sustainability Impact L/T £1m: Waverley Hoppa, Cleankill Pest Control, Sea Change Wine
• Circular Efficiency: For Earth's Sake, Bee Friends, Food Float CIC
• Transforming Food: Mejuicer, Foodfloat CIC, Chimney Fire Coffee
• Smarter Transport: Cocoon Kids, Waverley Hoppa, Solarcycle UK
• Community Impact: Cocoon Kids, Surrey Choices, Zero Carbon Guildford
• Restoring Nature: Albury Organic Vineyard, Roots for the Future CIC, Plant Passion
• Sustainability Hero: Ben McCallan of Zero Carbon Guildford, Mark Evenden of Surrey Choices and Katy Markwardt of Nature Reclaimed.
Underlining the importance of the CREST Awards programme, one of this year's judges, Terry Tidbury, Co-Director of the awards, says: "Scientists have long been warning about the dangerous path the world is on which, among other things is accelerating climate change and polluting our oceans and rivers. While governments prevaricate, organisations large and small are striving to move to a more sustainable model. CREST Business Awards celebrates the progress our organisations in Surrey are making towards a more sustainable future and continues to publicise their success as an example to all organisations."
The free-to-enter awards run in association with the University of Surrey and the CREST23 Awards day will include two seminars from international renown environmentalists, Joanna Yarrow, former Head of Global Sustainability for IKEA and founding partner of M&C Saatchi LIVE, as well as Prof. Lorenzo Fioramonti, Founding Director of the Institute for Sustainability at the University of Surrey.
Attendees will also be able to network with inspiring sustainable businesses at the CREST Green Business Exhibition running throughout the afternoon and attend the awards presentation, which starts at 5pm.