Latest News
Surrey Drive – Supporting the Royal Surrey County Hospital
30th March 2020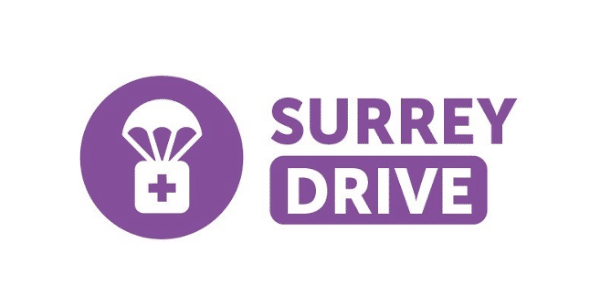 The Surrey Drive Campaign is brought to you by The Surrey Event Professionals, a local networking group consisting of Surrey's finest event experts. After seeing the heart-breaking stories of NHS workers unable to buy food at this critical time we knew we had to step in and help.
With a large professional group of event caterers to hand, we knew we could supply meals on mass. With a fundraising page in place to raise money for the produce, we set the caterers a task to produce 1,200 meals per week giving the frontline heroes at the Royal Surrey County Hospital access to a nutritious, immune boosting meal.
This campaign must continue for as long as it is required, and we will aim to deliver these meals every week over the coming months. BUT to keep this campaign going we need the support of the local community. During this shut down please please donate, donate what you can as the cost of a takeout coffee will allow us to feed one NHS staff! If everyone in our local area gifted the cost of a takeout coffee we would be able to feed the Royal Surrey County Hospital staff for months!
These meals are be provided by some wonderful caterers who at this time of year would normally be gearing up for the wedding season. But instead they are working with Surrey Drive on one of their most important events to date. Each catering company will be preparing meals to be sent in every day to the hospital. This is a small sample of meals that will be delivered over the first 2 weeks.
Sweet Potato & Lentil Curry
Penne Bolognese Cheesy Pasta Bake
Fresh Chicken a la Kind serviced with Rice
Vegan superfood salad bowl
Vegetarian aubergine parmigiana
Spicy chilli con carne with rice
Beef Minced Cottage Pie with Fresh Carrots
Roast Leg of Pork served with Apple Sauce & New Potatoes
Godalming Sausages served with Onions & Cheesy Mash Potatoes
Beef Chilli Con Carnie Served with Rice & Tortilla Chips
Barbecued Pork Spareribs served with Smoked Barbecue Sauce & Sweetcorn
Beef Lasagne
Lamb Tagine with couscous
Chicken Hot Pot
Sausage Cassoulet with Rich Tomato, Red Onion and Vegetable stew sauce
Beef Chilli Con carne with Rice
Creamy Fish Pie
Chicken Tagine
Vegetarian Cauliflower Macaroni Cheese


---
Please like, share and if you can donate. Our Facebook Page is:
https://www.facebook.com/surreydriveuk
And link to donation page is:
https://paypal.me/pools/c/8nISvJN5N7
---
The people behind this campaign driving the community to support our frontline heroes at the Royal Surrey County Hospital are:
---