Latest News
Cuppa For Your Crew and 100 Miles in July – Help Air Ambulance Kent Surrey Sussex (KSS) Raise Vital Funds This Summer
26th June 2023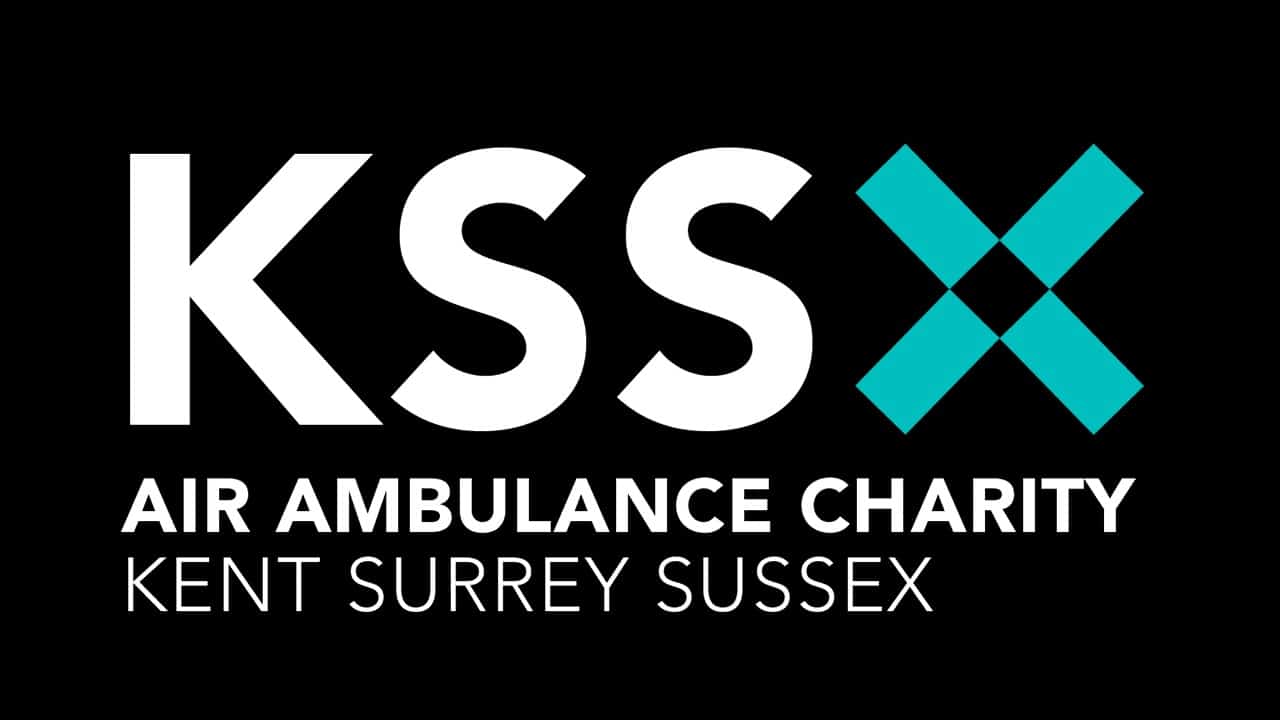 This summer, Air Ambulance Charity Kent Surrey Sussex (KSS) is introducing two new fundraisers, Cuppa for Your Crew and 100 Miles in July. These events have been launched to help raise vital funds, giving people more choice in how, where and when they support the life-saving charity.
KSS, which costs over £45K a day to operate, is largely funded through the generosity and support of people within its local community. When there's a life-or-death call in any part of Kent, Surrey and East and West Sussex, KSS brings the emergency room to the scene, fast, 24/7, 365 days a year.
Every pound raised by taking part in the charity's fundraising events makes a real difference, helping to ensure that KSS's specialised doctors and paramedics can reach and treat people in their hour of need.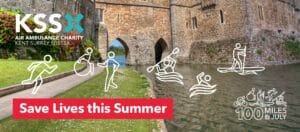 Cuppa for Your Crew
Raise a Cuppa and Save a Life!
Come together for a cuppa and cake this summer and support your local Air Ambulance Charity. Whether you host a coffee morning or bake sale stall – at home, work or in the community group – where every treat and cuppa enjoyed will help KSS to keep flying and save lives. Organise a Cuppa for your Crew at a time that best suits you and when you register you will receive a free fundraising pack. You will also be entered into a free prize draw to win a visit to KSS's helicopter based to share a cuppa with KSS's crew. *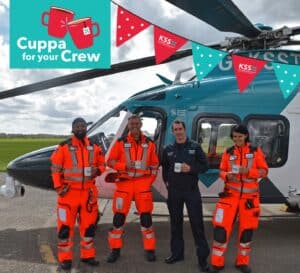 Bex Ponter, who was cared for by KSS in February 2021, is encouraging people to sign up for Cuppa for Your Crew:
"You never know when you're going to need the Air Ambulance. That was certainly the case for me before KSS was dispatched to care for me. My daughter found me on the sofa feeling hot and struggling to breathe…a few seconds later my eyes rolled and I collapsed."
"Within minutes the crew from KSS were with us. They anesthetised and intubated me, saving my life. Please take part in Cuppa for Your Crew so that KSS can continue to save lives like mine." 
To register and for further information: aakss.org.uk/cuppaforyourcrew
100 Miles in July
Raise funds while raising your heart rate!
KSS's crews cover hundreds of miles each day, saving lives across Kent, Surrey and Sussex.  Can you cover 100 miles in a month, while raising money? You have the whole of July to complete the miles in any way you want to. From walking to cycling, running to roller skating, swimming to skipping, paddle-boarding to power walking, it's up to you!
Team up with family or friends and split the miles between you or complete your miles solo. Whatever you decide, every mile you cover and pound you raise will contribute to making sure KSS is there whenever someone needs us, throughout July and beyond!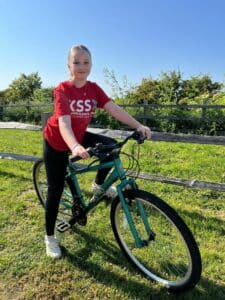 Several of KSS's Young Ambassadors will be taking part in 100 Miles in July by collectively cycling 100 miles.
Louis, who required urgent critical care following an accident when he was just two-years old, said:
"I love being a young ambassador for KSS air ambulance as being part of such a crucial, life-saving charity is an honour and knowing what they do for their patients and their families.
I like seeing the helicopters, especially in action coming in to land or flying off!"
Phoebe, whose grandad was cared for by KSS following a serious accident at work in 2018 said:
"Being a KSS young ambassador has meant I have been able to visit their bases and meet some amazing people who work so hard for the charity. I have helped in many different fundraising events and to raise awareness which have been so fun and made me feel very proud to be part of the KSS family!"
Sign up now and you'll receive a free T-shirt.  To register and for further information: aakss.org.uk/100milesinjuly
Helene Poursain, Head of Public Fundraising at KSS, said: "We save lives when every second counts, and this is only possible thanks to the support we receive from our community.  We're here for millions of people across Kent, Surrey and Sussex – every day we respond to nine emergency calls on average – giving people the best chance of survival and keeping families together."
"We really hope that our two new virtual fundraisers, Cuppa for Your Crew and 100 Miles in July, offer something for everyone and, on behalf of all of us at Team KSS, a huge thank you to our wonderful supporters.  Without you, we can't keep flying.  Without you, we can't save lives."
For further information: aakss.org.uk