Latest News
Brooklands Museum Shortlisted for High-Profile Award Recognising Innovative Programme that Supports Local School Children
28th March 2023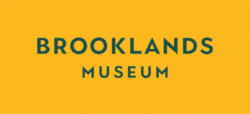 Brooklands Museum, in Weybridge, Surrey, is thrilled to announce it has been shortlisted for the 'Learning Programme of the Year' in the Museums + Heritage Awards 2023, for 'Learning Without Borders'; a learning programme created in partnership with Bourne Education Trust. The partnership includes the Brooklands Innovation Academy, which in October 2023 will present a major event for 400 students, at Brooklands Museum, hosted by Professor Brian Cox, one of the Innovation Academy's co-founders.
The annual Museums + Heritage Awards celebrate the very best in the world of museums, galleries, and cultural and heritage visitor attractions, with the winners being announced on 10th May 2023. Brooklands Museum and Bourne Education Trust (BET) have been shortlisted alongside The National Archives, Historic Royal Palaces, Roman Baths, and Old Royal Naval College, for their collaboration: Learning Without Borders.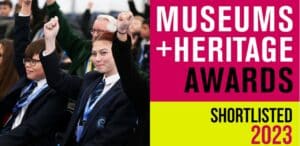 Learning Without Borders is a strategy that focuses on creating opportunities beyond the curriculum and classroom. It aims to give students better life outcomes and connect schools with their local areas, creating more opportunities for pupils and breaking the cycle of under-achievement in disadvantaged communities.
Brooklands Museum and BET founded Brooklands Innovation Academy in 2021 as part of a national, Science Summer School programme, co-founded by Professor Brian Cox CBE FRS and Lord Andrew Mawson, to inspire the next generation of scientists and engineers. The inaugural event in November 2022 was a resounding success with more than 400 students taking part in 21 different workshops and speaking events.
Tamalie Newbery, Director, and CEO of Brooklands Museum said:
"Rethinking our learning programme started in the midst of Covid knowing that it is key to delivering our vision, "inspiring people to shape the future, through Brooklands' history of innovation and endeavour". What we have built since then, in partnership with Bourne Education Trust and local and national businesses, is truly remarkable and the Brooklands Innovation Academy is, of course, the most high-profile element of that. We are truly delighted to have our innovative approach recognised by such a prestigious awards programme."
Penny Alford, Chief Education Officer at Bourne Education Trust, said:
"We are absolutely thrilled to be nominated for this award, which celebrates our partnership with Brooklands Museum. We are so proud to be part of this shared STEM work, which has such an impact both on our students and families, and the wider community of schools that take part."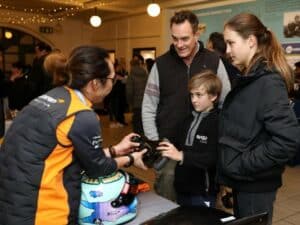 The partnership between Brooklands Museum and BET began in the spring of 2020. Bourne Education Trust knows that pupil premium students need more than academic results to stand out. Brooklands Museum understands that helping students discover their innovative and entrepreneurial potential takes more than a one-off visit. A conversation between the two CEOs highlighted how much the two organisations could achieve for the young people of Surrey, in collaboration: making Brooklands Museum a place where students can learn by doing, building employability and confidence.
From January 2022 a BET teacher was seconded to Brooklands Museum for one day per week, identifying previously unconsidered ways Brooklands' history and collection could unlock students' potential. The secondment enabled faster-paced, creative development of Brooklands' learning programme, and the opportunity to test ideas with students and teachers.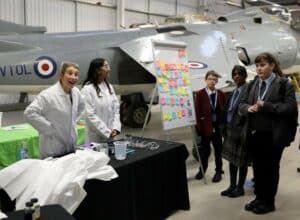 Later, in the summer of 2022, Brooklands Innovation Academy was launched as a thriving hub that connects young people aged 11-18 with scientists, technologists, engineers, and mathematicians from leading businesses. Against a historic backdrop renowned for innovation and world firsts in engineering and design, Brooklands Innovation Academy creates inspirational STEM experiences for young people. It works together with companies that are trying to solve the problems the world faces today – to inspire and show young people how they could become future scientists, engineers, and mathematicians – addressing the skills shortage in this country and ensuring Britain is at the forefront of STEM developments.
Brooklands Innovation Academy is returning this year with a loaded, hands-on programme, supported by Haleon, McLaren, Airbus, and Balfour Beatty, amongst many others, culminating with the annual event, featuring expert and guest speakers, including Professor Brian Cox CB FRS.