Latest News
Moore Kingston Smith Announces New Director in the Redhill Office
31st May 2023

Moore Kingston Smith has recently announced the promotion of Amy Marshall as the new director in the Redhill office. This news follows the recent appointment of two new partners and the promotion of ten directors across the firm's client-facing and business operations teams.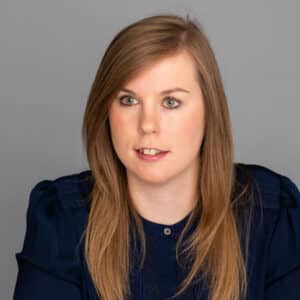 Amy began her journey with Moore Kingston Smith as a trainee in 2012 after obtaining a degree in Economics from The University of Southampton. Prior to her promotion to director, she was responsible for reviewing accounting, tax, and audit works and contributed to ad-hoc projects as a specialist.
In her portfolio, Amy works with a wide range of clients, including entrepreneurial ventures, small and medium-sized owner-managed businesses, as well as individuals. Her specialization lies in industries such as construction, financial services, charitable organizations, and technology.
Amy is also actively involved in developing the firm's emerging talent. She takes on the role of a coach, providing guidance and support to trainees and junior managers at the Redhill office.
Ian Matthews, the lead partner of the Redhill office, expressed his excitement about Amy's promotion and recognition of her focus on delivering for her clients. He looks forward to working alongside her and Mandy Settle in leading the Redhill team as the office continues to grow.
Overall, Amy's promotion to director highlights her impressive dedication and achievements at Moore Kingston Smith, and the firm's commitment to promoting talent from within.