Latest News
Thought Provoking Anti-Violence Monument to Visit Guildford in March 2023 Guildford Cathedral to Host Knife Angel Sculpture
25th January 2023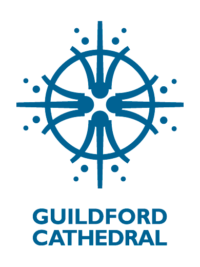 A thought-provoking monument which aims to inspire social change will visit Guildford Cathedral in March 2023 as part of the UK National Youth Anti-Violence Tour and Programme.
'National Youth Anti-Violence Tour and Programme' comes to Guildford, 1-30 March.  A month-long programme designed to raise awareness of the impact of violence and aggression in our community – including bullying, domestic abuse, hate language and the carrying and using of weapons – is being developed. Taking place in various venues in and around Guildford with the central catalyst of conversation being the 27' 'Knife Angel' statue which will be outside Guildford Cathedral. Created by the British Ironworks centre in collaboration with sculptor Alfie Bradley, it is made of 100,000 knives gathered throughout the UK during knife amnesties. The Angel will inspire and provoke reflection, education and resolve to work to make all communities places without aggression or violence.
The key partners include the offices of The Lord Lieutenant of Surrey and The High Sheriff of Surrey, Surrey Police, charities including The Matrix Trust and Your Sanctuary and pupils from Christ College, Guildford. The project will see partners working together to provide workshops, lectures, and discussions to raise awareness of all aspects of violence and aggression.
The Knife Angel will be on display outside the Cathedral from Wednesday 1 March 2023 and the public will be able to view the 27ft sculpture throughout the month. A dedicated area of the Guildford Cathedral website will provide key information about the Knife Angel and scheduled events, which include exhibitions, workshops and talks to support the aim of education and awareness.
Comments
The Dean of Guildford, The Very Reverend Dianna Gwilliams explains,
"I am delighted that the UK National Youth Anti-Violence Tour will be coming to Surrey and the centrepiece, the Knife Angel, will be on display at Guildford Cathedral. We are working with many partners, guided by young people of our community, to provide opportunities to learn more about the effects of aggression and violence among all sections of the community and to address some of the key concerns of the young people in our County, for example Domestic Violence, County Lines, bullying and violence against girls and women. The month of March provides an opportunity to work together to make the communities of Surrey even safer."
Surrey Police, Detective Superintendent Becky Molyneux said: "We are pleased to be supporting Guildford Cathedral as they host the Knife Angel this March. We're committed to tackling serious violence and aggression in our communities and this project will help further important conversations, discussing why people become involved in violent crimes. We would encourage the public to continue to drop off their dangerous or unwanted knives and blades at our police front counters across Surrey."
See bottom of press release for permanent knife amnesty bin locations.
Knife Angel Needs your Support.
Help us bring Knife Angel to Guildford. There are many ways that individuals, charities, and businesses can get involved in this innovative month-long programme. We already have several local businesses on board providing either in kind or financial support.
For more information and how you can help or donate please contact Nicola Pratt, Head of Development at Guildford Cathedral on 01483 547 884  headofdevelopment@guildford-cathedral.org
Donations Page | Knife Angel Guildford
And of course, you can visit the monument in March.
Raise awareness by telling others the Knife Angel is coming to Guildford to encourage people to visit and engage in the aims and objectives.