Latest News
Surrey's Green Business Awards Rebranding Signals Call to Action
20th December 2022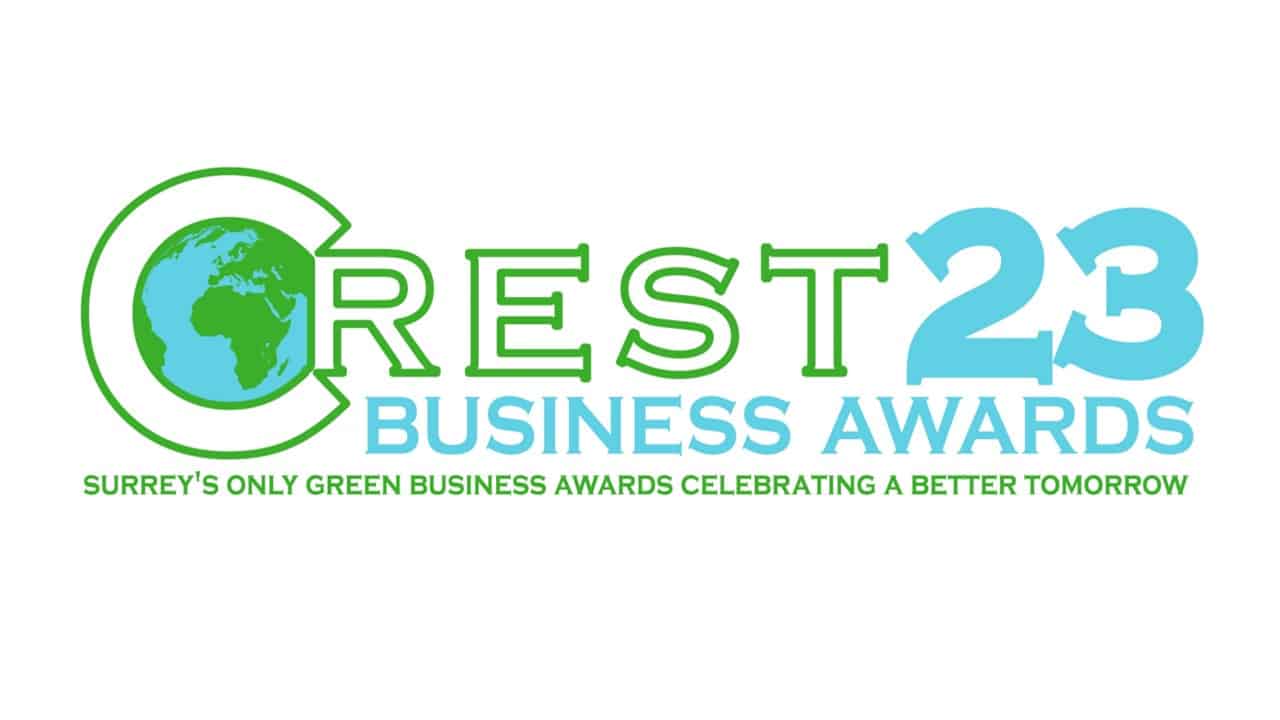 CREST Business Awards is taking the lead in helping businesses to take immediate action on climate change. Its new branding supports a reinvigorated portfolio including new award categories for CREST23 as well as new and exciting opportunities for business leaders.
Surrey's only green business awards is introducing new categories for the 2023 awards – and all eight are now easy to identify by their new individual logos. The new awards are: Circular Efficiency, Community Impact and Restoring Nature as well as two separate levels in Sustainability Impact – one for businesses with turnovers of over £1m and another for businesses with a turnover under £1m. The highly successful categories Transforming Food, Smarter Transport and the judges' choice for Sustainability Hero will be reprised for the 2023 awards.
The CREST Business Awards programme which works in association with the University of Surrey, has also launched CREST Consortium to help business leaders achieve net zero targets with the opportunity to speak directly with experts in environmental sustainability and to share best practice with peers within the Consortium community.
It enables commercial leaders to spearhead action on the climate change crisis, take the lead on issues with greater flexibility and in to make the nuts and bolts of environmental ambitions live and effective. The programme will be providing at least two events a year bringing together businesses, academics and environment specialists as well as Surrey Council representatives.
CREST Business Awards Co-Director, Carol Miller, says: "It's been fantastic to see the awards programme grow and we're particularly pleased with the launch of the Consortium which will provide member organisations with year-round opportunities to help reach their net zero targets.
"By giving a clear identity to each of our award categories we are meeting a need for education on what sustainability looks like for businesses. Whether you are a potential sponsor, who is a strong exponent of the aims of a particular category, or whether you want to enter and can identify achievements with one or more of the awards, we hope you will seize the opportunity to be involved."
Ahead of the launch of the 2023 programme, CREST23 welcomes three major sponsorships. Surrey County Council is Headline Sponsor, featuring the awards as part of its Climate Change Delivery Plan, the WWF UK has snapped up our new award Restoring Nature and Founding Sponsors Holdsway is giving its support for the Sustainability Impact Award for businesses with turnovers of over £1m.
If you would like to sign up to the CREST Consortium, become a sponsor or find out more about CREST23 Business Awards, please visit https://crestawardssurrey.co.uk/