Latest News
Surrey Chambers of Commerce Sets Out Ambitious Action Plan for Skills
11th August 2023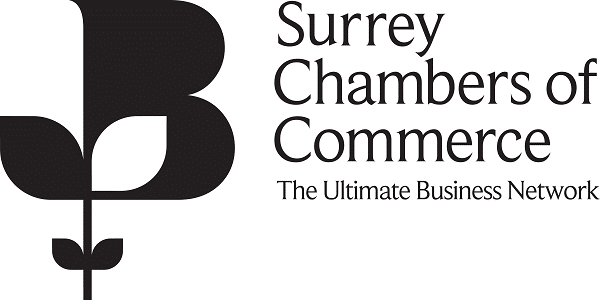 Creating a mechanism to deliver cultural and behavioural change in the local skills system is central to the Local Skills Improvement Plan (LSIP), published today by Surrey Chambers of Commerce following approval from the Secretary of State for Education.
The report and accompanying action plan outlines key priorities for the local area to help reshape the technical skills system to better meet the needs of employers and the wider economy.
The LSIP identifies four key priorities for the area. Improving information, advice & guidance; facilitating responsive and inclusive curricula; coordinating networks and collaboration and building dynamic relationships between businesses and providers.
The LSIP area, below, is comprised of over 99,000 businesses, a working age population of around 1.2m people and a rich mix of industries with particular strengths in professional, scientific & technical and ICT employment.
The local economy is underpinned by a broad offer of post-16 technical education and training; the majority of which is provided by further education colleges but complemented by other, independent providers – many represented by the ALPS and ALPHI network.
Louise Punter, CEO of Surrey Chambers of Commerce said:
"The LSIP report sets out both the strengths and challenges faced by the local economy. Although the area is highly productive and a major contributor to the Exchequer, the tight labour market puts real pressure on businesses trying to recruit and retain talent with the right mix of skills.
"Surrey Chambers is proud to be leading on this work which very much complements and builds on previous skills reports from the Local Enterprise Partnerships and the Local Authorities. We must all now work together to put this plan into action and make a positive difference to our local skills system."
The LSIP is based on robust evidence following interactions with more than 1000 businesses over the last 8 months. One thing we all agree on is that we need the involvement of employers to make sure we are delivering to meet their needs. Surrey Chambers is proud to be leading on a project to help facilitate this engagement with employers and we will be urging them to be part of the drive to create a truly responsive, local skills system.
The upcoming Future Skills Forum Launch event, on 19 September, will bring together local skills providers and employers from all the key sectors in our area and will provide an opportunity for collaboration and partnership working.
Bookmark the Future Skills Hub page for updates on the LSIP and related activities.
For more information email LSIP@surrey-chambers.co.uk