Latest News
Latest Updates From Surrey Chambers CEO – 10th March 2022
10th March 2022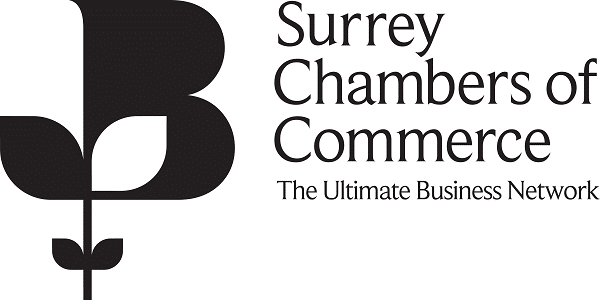 The news from Ukraine continues to be deeply concerning and we are here to support any businesses affected by the current situation.  Several chamber members are running specific events to support those in the midst of the crisis, and we encourage everyone to support them. We have been contacted by people, who need help moving humanitarian aid out of the UK and into countries surrounding Ukraine, such as Poland and we want to do our bit to support them. Some aid organisations and individuals won't have much experience of importing and exporting. Therefore, ChamberCustoms will be offering FREE export declarations for goods leaving the UK for humanitarian purposes.  The Disasters and Emergency Committee has launched their Ukraine fund and the UK Government has pledged to match public contributions from the public pound for pound, up to £20 million. More information can be found here https://www.dec.org.uk/appeal/ukraine-humanitarian-appeal
Events and awards
On the 8th March we celebrated International Women's Day in style at Foxhills Country Club and Resort, hearing insightful stories from a panel of impressive, successful women. Eighty women (and men) enjoyed a delicious lunch whilst discussing the progress made in gender equality and what more needs to be done. In line with the international theme of #BreakTheBias, we discussed what was needed for a gender equal world. a world free of bias, stereotypes and discrimination. We supported a world that is diverse, equitable and inclusive and a world where difference is valued and celebrated.
Invest in Surrey has launched the 40 Under 40 Business awards to recognise the innovative individuals who live or work in Surrey and showcase their achievements across the primary sectors in the region. This is the first big event of Invest in Surrey, which is the Inward investment Service for Surrey, established to proactively promote the region as a world-class place to start, grow and relocate a business. It brings together world-class industries, academia, and government partners to support business and growth across our already vibrant region.
Jobcentreplus is there to help businesses
One of the main concerns of businesses that we talk to is the difficulty they are facing when they are looking to recruit. Last week I attended the Woking jobcentreplus jobfair, for two reasons. Firstly, I met with the permanent secretary of DWP to feedback on the Kickstart scheme through which we have matched nearly 400 young people with employers. Secondly, we had a job role to fill. The quality and quantity of applicants on the day was excellent so we would recommend that all businesses consider working with their local jobcentreplus.
Looking for someone to invest in your business?
We are still looking for businesses who are interested in investment money alongside mentoring from experienced entrepreneurs. We have set up a joint project between the Chambers and a panel of Surrey based business investors called the Surrey Business Accelerator. Successful applicants will be provided with financial investment and invaluable business mentoring and experience to boost them to their next level of growth.
To find out more interested businesses should sign up to our event on the 3oth March at the Login Business Lounge, Camberley. Full details including the agenda and list of guest speakers can be seen on the Surrey Chambers website.
Surrey Chambers of Commerce can be reached on 01483 735540, info@surrey-chambers.co.uk, @surreychambers www.surrey-chambers.co.uk