Latest News
Latest Updates From Surrey Chambers CEO – 19th June 2023
20th June 2023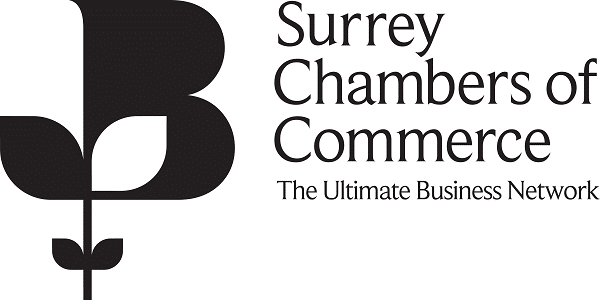 The Surrey Chambers of Commerce AGM took place last week in the beautiful setting of the Merry Harriers in Hambledon. Following the formal business, where President Daniel Morgan gave an overview of a very active year in the life of the Chamber, the 45 attendees were then taken on a tour of the llama fields. Who would have known how much llamas love beer; some of our members found out very quickly! We then visited the Shepherds Huts, which have been fitted out in a very stylish, comfortable way. Highly recommended.
Chamber activities
Having submitted our Local skills Improvement Plan to the Department for Education a couple of weeks ago it was full steam ahead for new initiatives, created for our members. We are currently working on a series of podcasts called "The Compass: Navigating Business Leadership and Beyond," where we shed light on the realities of running a business today, beyond profit margins and balance sheets. This thought-provoking series is powered by Capital Content, a leader in content creation, and brought to Surrey businesses by the Surrey Chambers of Commerce, the voice for businesses and Carver Coaching, Team & Leadership Development Experts. We are still looking for individuals keen to share their thoughts on an important issue via the podcasts. Anyone interested should contact us at the Chamber. We were excited to launch the Heathrow portal as part of our website last week, bringing up-to-date news direct from one of our local International airports and a major reason why so many businesses locate themselves in Surrey.
Did you know?
This May marked the 80th anniversary of the Dambuster's Raid on the primary targets in the Ruhr Valley, Germany. Brooklands Museum, Weybridge is commemorating this milestone with the opening of a brand-new permanent exhibition, Inventing the Future: The Innovations of Sir Barnes Wallis, which explores the broader story of Sir Barnes Wallis and his inventions, including geodetic aircraft and the revolutionary Stratosphere Chamber. Barnes Wallis is famous for his involvement in Operation Chastise and inventing the 'bouncing bomb,' but his achievements were so much more remarkable than this. In a career that lasted over 60 years, Barnes contributed significantly to the development of British aviation, from airships to aerospace, predominantly from his base at Brooklands, Weybridge. The exhibition delves into the world of engineering, looks at what it takes to be an innovator, and focuses on the most important people in Barnes' life. And we have the pleasure of running Chamber events on the site, giving people the opportunity to have a look round.
The Chamber team steps up for members.
On the 30thJune I will be taking part in "I'm a Director, Get me Out of Here!" fundraising for Crossroads Care, Surrey, which does a fantastic job of supporting the unsung heroes of Surrey-namely unpaid carers. Myself and 13 other Directors will face various Bushtucker trials plus anything else that is thrown at us whilst competing for stars and raising money, with only rice & beans for lunch! Someone will be crowned the caring King or Queen of Surrey so there is everything to play for!?
Later this year, Sam and Laura, the Surrey Chamber's events team, will be taking part in a sponsored skydive for Phyllis Tuckwell Hospice Care. They are ready to conquer their fears and make that jump to support an incredible charity that does so much amazing work.