Latest News
Our Global Annual Conference Will be Returning on Wednesday 17 May 2023.
6th April 2023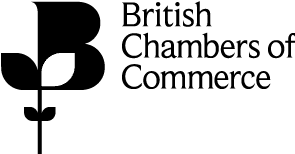 Our theme for 2023 is Building British Business. The full day conference will be an opportunity for business leaders from across the UK, and the globe, to come together to discuss the opportunities for growth to help local communities thrive.
Throughout the day, delegates will hear from key senior politicians and other notable public figures about their plans for growth. The conference will be centred around four key breakout sessions for thought-provoking discussion amongst peers across the Chamber Network. The four sessions are:
Skills – seeking opportunities to increase access to skills and people;
Green Innovation – promoting green innovation and decarbonisation;
Growth – removing barriers to start and grow a business; and
Trade – increasing the number of businesses trading internationally.
If you think your business could help to support the Global Annual Conference and make a difference to businesses nationally we would like to hear from you.
Get in touch with Faye Busby and Sophia Cotgrove in our Partnership's Team by clicking here or emailing opportunities@britishchambers.org.uk