Latest News
Latest Updates From Surrey Chambers CEO – 8th September 2021
8th September 2021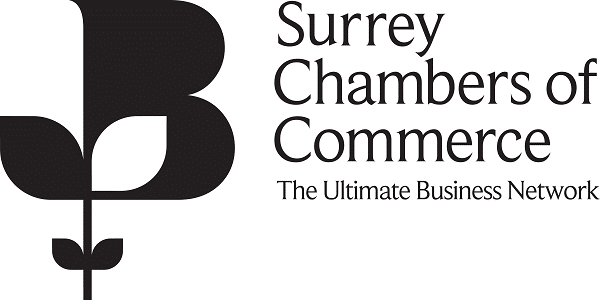 Column for Surrey Ad w/c 6th September 2021
Louise Punter-CEO Surrey Chambers of Commerce
Are we ready for winter?
When the COVID-19 crisis engulfed the globe, it was, first and foremost, a public health emergency of a scope and severity that was unparalleled for at least a century. But it also quickly turned into an economic shock of similar magnitude, with our Quarterly Economic Survey, encompassing the British Chambers of Commerce network, showing an unprecedented impact. Over a year later, there is newfound optimism in our business community, but there is also a sense of anxiety that the crisis is not yet over and there may be more pain to come.
In conjunction with our network of Chambers we have been calling on the U.K. government to set out a clear Winter COVID Contingency Plan. Our businesses have been creative and resilient throughout the pandemic and even in the darkest days of last winter, many firms carried on by adjusting and adapting, keeping our economy moving forward and serving their communities. Now, businesses are leading the way in taking advantage of the vaccine program's tremendous work, intending to build themselves and their communities back even better than before. But while there are positive signs of recovery, many businesses are still grappling with significant debt, depleted cash reserves and — in a lot of sectors — significant labour shortages. What businesses need now is certainty. Specifically, they need to know what circumstances would force the government to reimpose restrictions and what exactly those measures would be. The British government's previous roadmap had four tests that were used to decide whether reopening could go ahead at each stage. We need to know whether these tests still apply, and what would trigger a change in approach. And we need to know that now — with a clear contingency and support plan presented by the government before winter. Planning ahead could save thousands of jobs. Just knowing such a plan exists would give recovering firms — and their customers — more confidence going into the months ahead.
Local activity
Meanwhile we are taking advantage of the opportunities to meet and connect with each other. We are looking forward to the Woking Means Business Show taking place at Woking Leisure Centre on the 13th October. This is always a highlight of the business year and many businesses will be eager to re-ignite partnerships and collaborations, which have been on hold for too long! Our second cohort of our Start-up Academy kicked off this week in the stunning surroundings of the Login Business Lounge in Camberley. We had a full turn-out, meeting face to face and they have already started to create their own network. There are still a couple more places so get in touch if you are interested.
Surrey Business Awards
This is the last call for the Surrey Business Awards!! Produced by Platinum Media Group, in association with Surrey Chambers of Commerce and supported by many local organisations, they celebrate the business community and support the local economy. There are fifteen trophies to be won with awards for all-round excellence, as well as for those businesses demonstrating special strengths in areas such as sustainability, customer service and professional services. The awards ceremony in November promises to be a sparkling evening, and we will be able to sample the products of one of our great businesses in Surrey as we enjoy dinner at Denbies Wine Estate.
Surrey Chambers of Commerce can be reached on 01483 735540, info@surrey-chambers.co.uk, @surreychambers www.surrey-chambers.co.uk