Latest News
Moore Barlow advises Inland Homes on two major deals
21st July 2020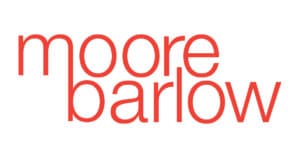 Partners Mark Grant and Richard Hughes lead team on transactions in Hertfordshire and Staines worth £56.1m
 21 July 2020 – Top 100 UK law firm Moore Barlow has advised regarding two major transactions announced today by Inland Homes plc, a leading brownfield developer, housebuilder and partnership housing company with a focus on the South and South-East of England.
The first deal saw Inland exchange contracts to sell Phase 1a at its Cheshunt Lakeside, Hertfordshire project to a local housing association, B3 Living, for £15 million. Inland Partnerships has also separately contracted with B3 Living to construct 195 apartments in this Phase in a deal worth £34.5 million, with construction to commence in October 2020. Moore Barlow real estate partner Mark Grant was the lead legal advisor to Inland Homes on the deal, assisted by Shaun Webb.
In addition, Inland Homes also completed the sale of a £6.6 million development site in Staines which included an agreement for Inland to manage the planning process and retain a profit share upon obtaining planning consent. Richard Hughes, partner in the real estate team at Moore Barlow, was the lead legal advisor on the transaction, assisted by Legal Adviser Callum Leary. Partner Manmohan Singh dealt with the corporate aspects of the transaction, supported by Solicitor Iwan Thomas.
Stephen Wicks, CEO of Inland Homes, commented:
"Many thanks to Mark, Richard and the entire Moore Barlow team for their top-notch support on our latest transactions in Cheshunt Lakeside and Staines. Completing such transactions at attractive prices in a difficult economic environment is a testament to both the quality of our assets, and the diligence and excellence of our advisors."
Mark Grant, real estate partner at Moore Barlow, said:
"We were very pleased to support the Inland Homes team as they continue to go from strength to strength, and enhance their position as one of the UK's leading brownfield developers and housebuilders."
Richard Hughes, partner at Moore Barlow, added:
"The depth and breadth of our relatively new partnership with Inland Homes is truly gratifying, and we very much look forward to continuing our collaboration for many years to come."